The Jets have come a long way in one calendar year, but these next steps will be critical for an organization hoping to return to the postseason for the first time since 2010.  Having already improved his team in free agency, GM John Idzik is tied for an NFL-high with 12 picks heading into this weekend's draft.
"To think where we were last year at this time and how much better we are now," said college scouting director Jeff Bauer.  "Now we're getting hopefully 12 draft picks on top of that — it's exciting."
Before the 2013 draft, the Jets were coming off a 6-10 campaign and faced a lot of uncertainty with a new general manager and three new coordinators.   John Idzik shed salary in the spring and eventually shipped Darrelle Revis to the Bucs on April 22, 2013.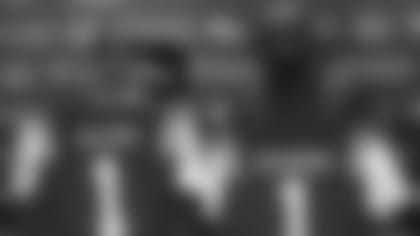 As part of the compensation in the Revis deal, the Jets used the No. 13 overall selection to draft DL Sheldon Richardson.  Of course, Richardson would go on to take home NFL Defensive Rookie of the Year honors.  And the Green & White also received immediate contributions from QB Geno Smith (D2, No. 39), CB Dee Milliner (D1, No. 9), G Brian Winters (D3, No. 72) and FB Tommy Bohanon (D7, No. 215). 
Playing with a rookie at quarterback, the Jets outperformed external expectations and finished 8-8.  Idzik remained judicious in free agency, re-signing a number of players including G Willie Colon, TE Jeff Cumberland, K Nick Folk and OLB Calvin Pace.  He also spent money on the market while acquiring the likes of WR Eric Decker, QB Michael Vick, RB Chris Johnson, WR-KR Jacoby Ford and CB Dimitri Patterson.   According to OverTheCap.com, the Jets are close to $24 million under the NFL's salary cap.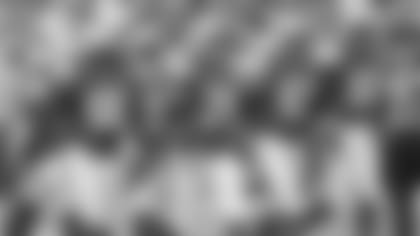 Idzik has maintained that the draft will be a lifeline and he looks forward to adding to the foundation.
"Continuity with the club is important, we added some pieces in free agency and now we feel with 12 picks heading into this draft — in a very quality draft class — we can really help our team," Idzik said.
The Jets haven't had double-digit draft picks since 2006 when current senior director of college scouting Terry Bradway served as a senior personnel executive.  That draft provided quite the haul including current mainstays LT D'Brickashaw Ferguson (D1, No. 4) and C Nick Mangold (D1, No. 29), versatile S Eric Smith and a pair of fourth-round finds in Brad Smith and Leon Washington.
"John and our pro guys did a great job this offseason in free agency.  And now for us, 12 picks is the most we've had since I've been here," said Bradway, who has been a member of the organization since 2001.  "I think in 1998 there might have been 12.  We had 10 here in '06.  We're really excited to go after these picks."