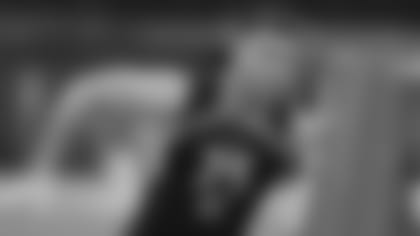 **NFL Network** – Daniel Jeremiah
Round 1, No. 3, DT Quinnen Williams, Alabama
"Putting Quinnen Williams next to Leonard Williams will give the Jets one of the best interior D-lines in the NFL."
NFL Network – Maurice Jones-Drew/Bucky Brooks/Lance Zierlein
Round 1, No. 3, DL Nick Bosa, Ohio State
"Everyone knows it's a lineage. If I'm the Jets, I need an edge rusher, I need a guy that's going to be able to put pressure on the quarterback consistenly. Pair him up with Leonard Williams and a Gregg Williams defense out there. It only makes sense. This guy was the No. 1 player coming out. His tape speaks for itself."
**ESPN** – Todd McShay
Round 1, No. 3, DT Quinnen Williams, Alabama
"The Jets need defensive linemen for new coordinator Gregg Williams, and the Alabama tackle fits perfectly as an interior pass-rusher who also can stop the run. Williams was incredible at the combine, and his quick first step would be a force on the inside for Gang Green.
"The New York Jets are expected to be one of the league's biggest spenders this offseason, according to agents and rival team officials. With a potential signing at edge-rusher (Dante Fowler Jr. or Trey Flowers) and perhaps Le'Veon Bell at running back, they'd be poised to take the best player available at No. 3 overall.
Could Quinnen Williams coexist with 2015 No. 6 pick Leonard Williams? When the latter becomes a free agent after the 2019 season, will the Jets break the bank to pay him? Given his lack of production and rumors that he might be traded, it seems doubtful.
Pairing the two for one season and then moving forward with a player some NFL scouts called "the next Aaron Donald" is a good plan for the Jets."
**CBS Sports** – Ryan Wilson
Round 1, No. 3, DT Quinnen Williams, Alabama
"Williams is a monster. He dominated just about every snap during the 2018 season and he came to Indy and dominated here too. He blazed a 4.83 40-yard dash, which only confirms what we already knew: His physical abilities are off the charts, and he's not only a legit top-5 talent, he has an argument as the top-overall pick."