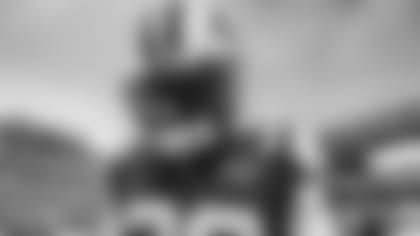 If you watch practice at the Atlantic Health Jets Training Center, you'll probably notice second-year safety Jamal Adams flying around the field and being loud on the sideline.
NBC Sports' Peter King was a bystander the first week of camp and he believes Adams will break out in his sophomore campaign.
"To me, I think he has everything that it takes physically, mentally and in a leadership vein," King said. "He has everything it takes to be a long-term great player in New York.
"One other thing I thought about him watching him is that he's extremely instinctive and unafraid. He'll take chances. He knows when to take chances and I think this year he's going to be really good and take a big step."
King touted the former No. 6 overall pick for being fearless on the field. As a rookie, Adams started all 16 games and finished third on the team with 83 tackles, nine for loss, two sacks, five pass defenses and one forced fumble.
The LSU product has caught more than King's eye as NFL Network's Michael Silver came to Florham Park to watch a couple of workouts and echoed similar sentiments.
"A player like Jamal Adams stands out so much on the practice field," Silver said. "He so clearly loves to do this and is so passionate about it. It's infectious. It's fun for the fans and it's fun for us, but if you're another player out there, you can vibe off that too."
Like King, Silver believes Adams will take the next step for the Green & White this season.
"He cares so much and is clearly very good at this," he said. "When I look at Jamal Adams I say, 'Okay that guy would've been good at a lot of sports, but he chose this one for a reason.'"