What is Drafttek? It's a website that uses 32 analysts (one for each NFL team) and a proprietary computer model to produce a seven-round mock draft. As such, it should give fans a more complete picture of the people and positions that the Jets may be targeting beyond the first day.
Round 1 — WR Mike Evans, Texas A&M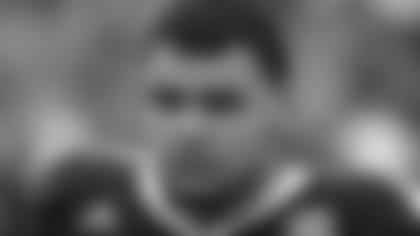 Of course, we will still start at the beginning where, in line with a few predictions from our initial group of experts, Drafttek has us taking a wide receiver. With Clemson's Sammy Watkins and USC's Marqise Lee already off the board, the Jets select Evans.
As a sophomore, the 6'5, 225-pound receiver hauled in 69 receptions for 1,394 yards (20.2 average) and a dozen touchdowns. He played some of his best games against A&M's toughest opponents, too. His combined statistics in two games vs. Alabama and Auburn, for instance: 18 receptions, 566 yards, 5 touchdowns.
"If Geno Smith is to make a leap in Year 2, then finding him a better supporting cast has to be this team's top priority," writes Rich Tinley, their Jets analyst. "Mike Evans is a huge target that will tower over most corners. The former high school basketball star uses that size to his advantage in jump balls and contested catches. He did a pretty good job of adjusting to less-than-precise throws and became something of a safety blanket for Johnny Manziel."
Round 2 — TE Troy Niklas, Notre Dame
Tight end is the next position up for the Green & White. With both Jeff Cumberland and Kellen Winslow Jr. possibly becoming free agents next month, Niklas could fill an offensive need. His statistics are underwhelming with 37 collegiate receptions, but some believe the converted outside linebacker has the size and athleticism to succeed at the NFL level.
Drafttek: "He's more of a conventional TE, the best blocker in this class, but he also has lots of scope to really improve in the passing game. At 6'6" and 270, he can be an every-down player, something that may really appeal to Rex Ryan more than most."
Round 3 — RB Bishop Sankey, Washington, and S Craig Loston, LSU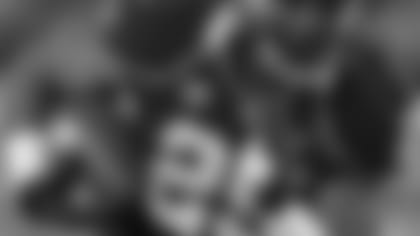 Thanks to last offseason's Darrelle Revis trade, we will have two selections (assuming Revis remains on Tampa Bay's roster three days into the new league year). Following the trend of Picks 1 and 2, our third selection is also a player from an offensive skill position in the form of Sankey.
The 5'10", 200-pounder averaged just over 25 carries per contest this season, scored at least one rushing touchdown in each of his team's 13 games and was held under 90 yards on the ground just twice. He's the best at his position by Drafttek's rankings, and he'd team up with current RBs Chris Ivory and Bilal Powell to make one heck of a trio.
Eleven picks later, their mock draft has us flipping to the other side of the ball to provide some safety depth with Loston out of LSU. The 6'2", 205-pounder earned AP All-SEC second-team honors in both his junior and senior seasons, despite missing three games due to injury this past year. He finished his career with 148 tackles (seven for loss) and seven interceptions in 45 games, 24 of them starts.
Round 4 — T JaWuan Jones, Tennessee
After Loston, it's time to go back to offense, but this time Drafttek has the Jets looking to the trenches with James, a 6'6", 324-pounder listed as a right tackle. James set a UT offensive line record with 49 starts over his four years with the Vols. He was named to the AP All-SEC second team and played in this year's Senior Bowl as well.
As for the back end of the mock draft, it's a mixed bag for the Jets. Wyoming WR Robert Herron (5'10", 187), Florida LB Ronald Powell (6'4", 244) and QB Logan Thomas (6'5", 254) out of Virginia Tech are our fifth-, sixth- and seventh-round Drafttek selections, respectively.
Without a doubt, these names will change in the three months between now and the NFL Draft on May 8, and we're in no position to claim that Drafttek's hypotheses are any better than another source you may stumble upon. Still, it's always interesting to talk about the what-ifs, and it can never hurt to start familiarizing ourselves with the players of the NFL's future one mock draft at a time.