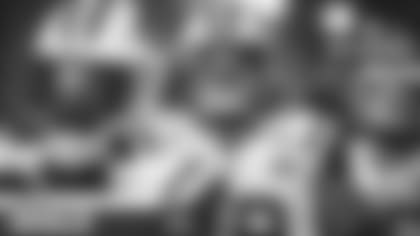 The Jets continued to add depth to their offensive line with the signing of Brent Qvale.
After Qvale went undrafted in 2014, the Nebraska product started as a practice squad player with the Jets before becoming a roster regular in 2015. He has worked inside at guard but predominantly outside at tackle the last few seasons, appearing in 60 contests and starting 14 games.
The Jets, who also re-signed Jonotthan Harrison in free agency, added former Vikings G Tom Compton to the roster on Monday. General manager Mike Maccagnan went the trade route to a add a starter at left guard, acquiring two-time Pro Bowler Kelechi Osemele from the Raiders and a sixth-round pick in exchange for a fifth-rounder.