Season 3 of "Orange is the New Black" debuted this week on Netflix. And while diehard fans of #OITNB will likely be seeing a marathon of orange for the next 14 hours, the cast of "Orange" definitely has a taste for green.
Samira Wiley, who plays Poussey Washington, is one of the Jets' biggest celebrity supporters. It's not uncommon to see her out at the game with her fellow inmates (and guards!) from Litchfield Penitentiary.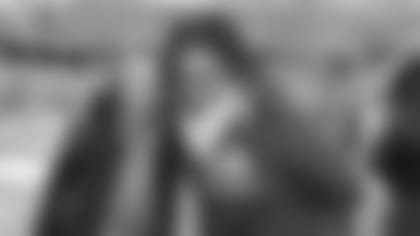 Wiley and Danielle Brooks (who portrays Taystee) pose pre-game.