A friend once described this time of year best: Every day of baseball ... is a day closer to training camp.
And so we note with joy the start of the Major League season this week but we note with anticipation the next page about to be turned in the Jets' and the NFL's offseason calendar.
The Jets veterans will return to the Atlantic Health Training Center in Florham Park in less than two weeks for the start of their offseason workout program, the third under head coach Todd Bowles.
The players first report on Monday, April 17, for Phase One of the program, the two-week period during which activities are limited to strength and conditioning and physical rehabilitation only.
Phase Two, the next three weeks, consists of on-field workouts that may include individual player instruction and drills as well as team practice conducted on a "separates" basis. However, no live contact or team offense vs. team defense drills are permitted.
In Phase Three, the final four weeks, teams may conduct 10 days of organized team practice activity — OTAs, of course. Live contact is still not allowed, but 7-on-7, 9-on-7 and 11-on-11 drills are permitted.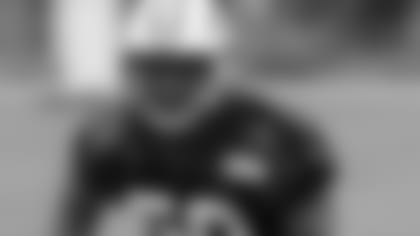 Studded into the schedule during this time is the Jets' rookie minicamp, which welcomes to the facility the Green & White's draft picks from the previous week's NFL Draft plus undrafted free agent signees and unsigned camp invitees.
The offseason schedule wraps up with the full-squad minicamp for three days in mid-June. Then the players will disperse one last time for the next month and a half before returning to the AHJTC in late July for the start of Bowles' third training camp as head coach. And the 2017 preseason and regular season are just short stops on the calendar after that.
The Jets' workout program events are closed to the public, but the stories and the buildup will begin soon. Here is the Green & White offseason schedule:
Phase 1
Week 1 — Monday-Thursday, April 17-20
Week 2 — Monday-Thursday, April 24-27
Phase 2
Week 1 — Monday-Thursday, May 1-4
Rookie Minicamp — Friday-Sunday, May 5-7
Week 2 — Monday-Thursday, May 8-11
Week 3 — Monday-Thursday, May 15-18
Phase 3
Week 1 — OTAs 1-3, Tuesday-Thursday, May 23-25
Week 2 — OTAs 4-6, Tuesday-Thursday, May 30-31, June 1
Week 3 — OTAs 7-10, Monday-Thursday, June 5-8
Veteran Minicamp — Tuesday-Thursday, June 13-15