Hey, Jets fans! It's Flight Crew Cheerleader Nikki! I am so honored to be representing the Jets, after being a life-long fan! It's already been quite an exciting and eventful season and I can't wait to see what the rest of the year will bring, cheering along the sidelines with the rest of the ladies toward more Jets victories.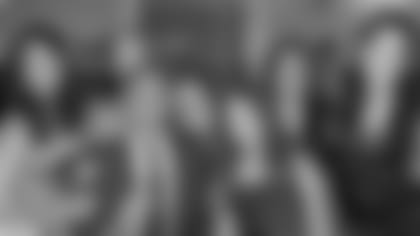 You are probably wondering how I got my six-pack! When I refer to six-pack, your first thought may have been that I was talking about six-pack abs or a six-pack of your favorite game day beverage ... but if you happened to have checked out my video bio from Aruba, you may have seen that I had five dogs. Well, since then we added one more to the pack and those five dogs now have become my "six-pack"!
The atmosphere around here has never been very quiet. There have always been friends, family, gatherings. Never a dull moment in my household, even before the dogs.
I grew up as part of a group of six girls, as the oldest of six cousins. It's a pattern — my mom was one of three girls, she had three girls, her sister had three girls, and so there were six of us!
Not all of us six were dog fans. As a matter of fact, my younger sisters cried at the sight of dogs in general, so when I set out to the dog pound with my dad to rescue and bring home a dog, we were venturing into dangerous territory! Little did they know how much more joy and love and fun it would add to our household.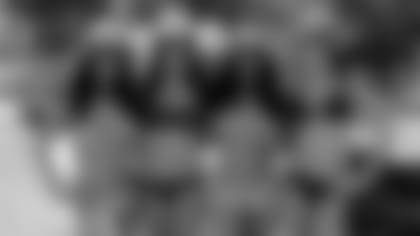 I remember sitting in the middle of my driveway, waiting all day for my dad to come home so we could finally go retrieve our chosen pet. We had been to the dog pound days earlier and I fell in love with the most affectionate, sweetest dog in the place. Sadly, she could only walk on three legs. A hind leg was badly injured and they were considering putting her to sleep before we showed up. (After she felt at home with us, we had our vet fix her leg and after therapy she made a full recovery.)
We arrived home and my sister Shoshanna cried and ran into the house at the site of a scary dog! But that changed soon enough. K-9, as we named her, turned out to be quite a hit, and a year or two later we got another pound dog, Sammy, to keep her company.
My mom always wanted to have a small Yorkie for herself, so next thing you know we had 3. But wait. Chloe, the pocket-book Yorkie, needed another Yorkie friend and after all, each of us girls needed our own dog, so we got Nala and then there were 4.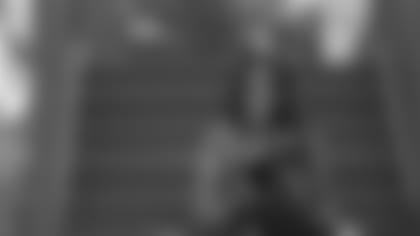 Now, how 5 and 6 came about was just weird luck. Mom, now a Yorkie expert, was helping her sister Marci (and our three cousins) pick out her own. But we found that Marci's new dog Tucker had an adorable brother, which made a fine birthday present for Mom, so we surprised her with her favorite who she had been ranting about all week! DJ Carter, was the fifth dog on our roster!
And finally, here is how I got my six-pack — lots of crunches, plank-holds and core work ... just kidding. We were dog-sitting for Marci, Mom's sister, and Tucker joined the gang, but he fit in so well, she never picked him up again! Six-pack!
So now, even though they can't come join me on the field for game time, they are still sitting on the couch in my biggest cheering section with the rest of my family. Go Jets!