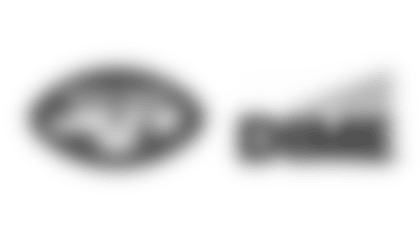 The New York Jets and Dime Community Bank, a respected financial institution that contributes to the success of businesses and individuals across New York, have announced a multi-year partnership. The agreement gives Dime Community Bank the exclusive designation of "Official Private Banking Partner of the New York Jets". 
"These two brands share a similar passion for Jets Football and a reputation for serving the community of New York," said Jeff Fernandez, the Jets Vice President of Business Development + Ventures. "We are excited for the collaboration of these two well-respected organizations to help create a foundation of partnership for years to come."
Highlights of this partnership include presenting partnership of SNY's Jets Game Plan, airing every Thursday night throughout the season, presenting partnership of the Jets Fifth Quarter Show on ESPN NY 98.7 following every New York Jets game, Commissioner's Club suite allowing Dime to host its clientele during home games, and stadium signage throughout MetLife Stadium during all Jets home games.
"We are excited to announce Dime Community Bank's official designation as the Private Banking partner of the New York Jets. We firmly believe that through this relationship, we will not only strengthen the bond between our organizations but also amplify our shared commitment to the local community. As a bank deeply ingrained in the fabric of New York, we recognize the opportunity this partnership presents to make a positive impact," said Stuart Lubow, President and CEO of Dime Community Bank.
Dime Community Bank has a customer base comprised of commercial clients, small business owners and consumers who are embedded in the New York metropolitan area. The Bank is well known for having a roster of experienced commercial bankers and giving clients access to local decision makers.