Nathan Shepherd, selected in the third round of the draft by the Jets, took a circuitous route to the NFL before it ended in elation on Friday night.
"I'm on cloud nine," he said after being taken by the Green & White with the 72nd pick. "It's been a phenomenal experience and I just can't wait to see what happens from here."
An Ontario, Canada native, Shepherd was a couple of feathers north of 200 pounds before attending Simon Fraser University in Vancouver. A redshirt in 2011, he played nine games in 2012 and then was out of football in 2013-14.
"I had a good start, but unfortunately I wasn't able to return the next year because of financial hardships," Shepherd said. "Then I started working. I worked at a plant nursery, in construction and at a printing factory. The money I saved over two years went to paying for my first semester at Fort Hays State University."
While saving money, Shepherd continued to train in the weight room in addition to doing 1,000 pushups a day. His game film from Simon Fraser eventually made its way to Fort Hays, a NCAA Division II school in Kansas. In 36 games at Fort Hays, he totaled 168 tackles, 27 tackles for loss and 10 sacks. Then he boosted his stock with a strong showing during Senior Bowl Week in Mobile, AL.
"I'm in love with the process," he said. "I'm training myself to be more in love with the process, in love with the hunt, so this was just another stage of that."
One of the Green & White's 30 pre-draft visitors in Florham Park, the 6'4", 315-pound Shepherd is expected to play defensive end for the Jets and join the rotation immediately.
"They had brought me in for a visit and I definitely really enjoyed myself," he said. "I felt like I did a good job connecting with the coaching staff and picking up little things on the defense, so I felt like I made a great impression on them."
After leaving football, Shepherd never lost his hunger for the game. The 24-year-old Canadian became a Jet when veteran wide receiver Quincy Enunwa announced the team's third-round selection in Arlington, TX.
"I didn't know what tomorrow was going to hold," Shepherd said. "I just focused more on doing my best each day."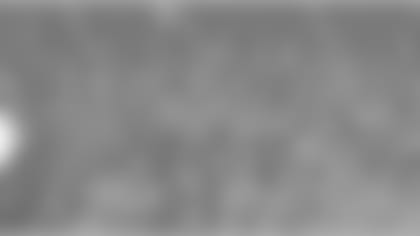 ](https://www.ticketmaster.com/venueartist/1233/805987?brand=jets&CAMEFROM=CFCNYJETSWEBNYJBUTTON6IG&ga=2.219569754.257812312.1524856068-1790986430.1510696517)