MetLife Stadium was recently presented the 2014 Facility of Merit for Safety and Security Award by the National Center for Spectator Sports Safety and Security (NCS4) at the University of Southern Mississippi. The NFL nominated the stadium for its achievements in security.
This is the stadium's second time receiving the award. The first was presented in 2011, the year the NCS4 began its awards program. The presentation took place during the fifth annual National Sports Safety and Security Conference and Exhibition, held July 8-10, in Indianapolis.
"We are pleased to see MetLife Stadium and its personnel recognized," said Ray DiNunzio, the NFL's director of strategic security. "MetLife Stadium is an industry leader in adopting technology, whether it be to increase stadium security or enhance the gameday experience of fans. MetLife Stadium's comprehensive security program continues to expand and includes world-class physical and electronic protective security measures, properly trained security personnel, written policy and procedures, command and control for non-gameday and gameday operations, and threat assessment."
In December 2013, MetLife Stadium became the first NFL stadium to achieve SAFETY Act Certification from the US Department of Homeland Security. The MetLife Stadium Security Program "puts into practice" all of the recommendations in the NFL Best Practices for Stadium Security, which includes physical and electronic protective security measures, designated and certified as a Qualified Anti-Terrorism Technology by the US Department of Homeland Security, Office of SAFETY Act. These recommendations provide comprehensive stadium protections for patrons, employees, teams, performers, and all others from terrorist activity.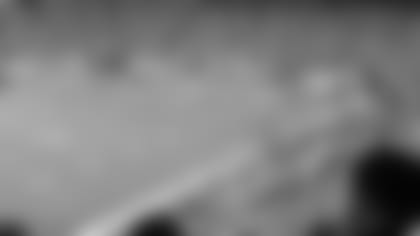 The MetLife Stadium Security Program also includes the hiring and training of security personnel, physical and electronic security measures, policy and procedures, and a command and control structure. Its use is not limited to NFL football games but is used for all event types at MetLife Stadium to protect people from all kinds of hazards and emergencies.
"We're honored to be recognized by the sports industry and the NFL for the accomplishments by our security team in creating a safe, comfortable and secure environment for our guests," said Brad Mayne, MetLife Stadium President and CEO. "Under the direction of our ownership, we provide the equipment, manpower and hours of planning and training to create a safe environment, which speaks volumes to our commitment to keeping fans safe."
Adding to the stadium's robust security program, a new state-of-the-art megapixel camera system has been deployed to provide comprehensive, undisrupted video coverage throughout every part of the venue.
Installed prior to and used successfully during Super Bowl XLVIII, the megapixel cameras (designed by Arecont Vision and managed by Genetec Security Center, a unified video management system) are utilized to ensure wide-area coverage with extreme detail and the ability to electronically zoom into live and recorded footage without affecting wide-area surveillance. The addition of the camera system ensures that the highest levels of security and surveillance are maintained at the stadium without impeding the fan experience.
"The reason for the Facility of Merit for Safety and Security Award is to allow professional leagues, NCAA member institutions and amateur organizations to honor outstanding safety and security achievements," said NCS4 director Dr. Lou Marciani. "These achievements involve actions above normal operational activities whereby a safety or security issue may have been tackled."