Rick Pearce loves The Jets (and green) a lot. He started wearing green hospital scrubs to games in the late 80s as Dr. JET-KYLL. One day he started wearing military camouflage instead and someone gave him his current nickname: JETBO. He's like Rambo... for The Jets.
How did you fall in love with your team? What is your first memory around your NFL team?The Jets drafted Joe Namath when I was seven years old. I remember the stories of this new quarterback with a rifle arm who was a big hit with the ladies. His famous shaving cream commercial with the attractive blond, his cool clothes, and lifestyle earned him the moniker "Broadway Joe". Everything a young boy thinks of as cool. I became a New York Jets fan.
When I was eleven in 1969 the Jets played the Baltimore Colts in Super Bowl III. My grandfather was a Colts fan. It was then that I remember making my first sports wager. The Jets were eighteen point underdogs and I bet my grandfather $5.00 that the Jets would win, taking no points. The Jets won 16-7. That was awesome.
How, when, and why did you start dressing up, collecting, or becoming more than a regular ordinary fan?I started going to Jets home games at Shea Stadium with my friend Brion in the late 70's. I believe we got our first Jets Season tickets at Shea for the 1980 season. For home games we would "train-gate" taking three trains to Shea; starting in Harrison, New Jersey on the PATH, then getting there eventually on the Number 7 train. I've had Jets Season tickets ever since.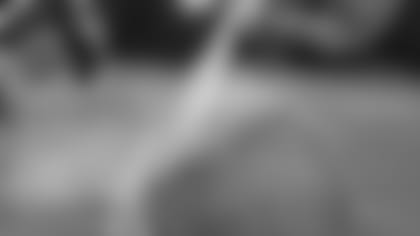 What is your favorite NFL moment or team memory?Probably the last week of the 2002 season and the wild-card game the following weekend, 1/4/2003, vs. the Indy Colts. They were both Jets home games. Chad Pennington was our quarterback. The Jets first needed the Patriots to beat the Dolphins at 1 p.m., which improbably they did in overtime. Then at 4 p.m. the Jets smoked Wisconsin and Brett Favre 42-17 to win the AFC EAST. The following weekend the Jets crushed the Colts and Peyton Manning in the AFC wild-card game 41-0. I think it was the most exciting week of Jets playoff football I can ever remember. Unfortunately, we lost to the Raiders the following weekend.
*...who needs Rambo when you have JETBO?
*
Two other memorable games that I attended at the Meadowlands were both Jets overtime wins against the Miami Dolphins (9/21/1986). It was 51-45 with Ken O'Brien out dueling Dan Marino and the Monday Night Miracle (10/23/2000) with Vinny Testaverde slinging it. Jumbo Elliott even caught a touchdown pass. Jets trailed 30-7 at the end of the 3rd quarter, and went on to win 40-37 in overtime. Both just crazy Jets' wins.
I think my favorite era was the Sack Exchange teams of the early 80's.
What distinguishes you from other fans of your team?I'm a passionate Jets fan. I live and die during football season by what my boys in Green are doing in the standings. I've attended almost all New York Jets home games since 1980. My vanity plate on my car is "JETBO". I bleed Green! On home game days I attend Jets home games as my alter ego "JETBO".
How did you get your nickname / develop your superfan persona?It was sometime in the late 80's, I believe it was 1988 though I'm not 100% sure. I used to wear various costumes to Jets home games. I've worn green hospital scrubs, and called myself DR JET-KYLL as well as others. But I started wearing Military Camo gear with my green helmet around that time and as I was going up the escalator one game; someone yelled at me, "Yo, JETBO", and that was it.
On a national TV sports news show one night they had a clip of me at a Jets /Bills game, and the announcer says, "Hey, who needs Rambo when you have JETBO?" That was a classic.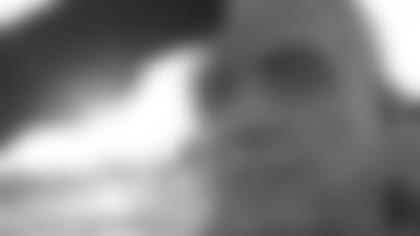 What is your favorite keepsake or piece of memorabilia?We used to tailgate in parking lot 8-B at the old Giants Stadium, and I used to see Wayne Chrebet #80 and his family in the parking lot quite often. I have an autographed picture of Wayne and me as JETBO. He also signed a book for me that he had written as well as a Jets hat that he gave me.
What is your game day ritual? How do you prefer to watch the game?For Jets Home games I usually stock the car with all the tailgate equipment the night before. Then on game days I usually start putting my makeup on about five and a half to six hours prior to kickoff, then I put on the rest of my gear and I try to be in our normal parking spot about four hours prior to kickoff. We then have breakfast and maybe lunch and then head in, trying to be in our seats by the singing of the National Anthem.
For Jets away games unless there's a party with my Jets tailgate friends I usually like to watch the games at home rather than in public so that I can cheer and curse at the television in private as I can get a little bit crazy.