It's been feast or famine when it comes to the Jets and picks the past four seasons:
2013 — 13 interceptions, tied for 22nd in the NFL
2014 — 6 INTs, T-30th
2015 — 18 INTs, 5th
2016 — 8 INTs, T-29th
This being an odd-numbered year bodes well for a Green & White bounceback. Numerology aside, with a new secondary coach in Dennard Wilson, a former first-rounder looking for good health and a breakout season in Morris Claiborne, an up-and-comer in Juston Burris, and the deep middle remade with top draftees Jamal Adams and Marcus Maye, a pick uptick is a good possibility.
And let's not forget Marcus Williams, whose eight interceptions the past two seasons is tied for fourth-most in the NFL.
"That's definitely one of the things we've been talking about this year is to create more takeaways," Williams told me after he opened camp with an INT return to the house. "We didn't have as many as we would've liked last year, so this year there's a big emphasis for us to come out and just make plays on the ball. We've had a lot of PBUs, a lot of guys getting their hands on the ball, so it's looked pretty good."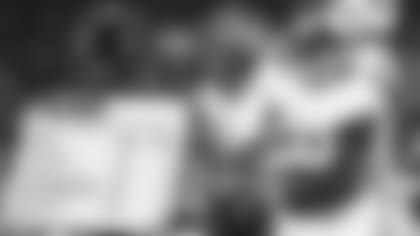 With the influx of new faces and the returns of Buster Skrine, Darryl Roberts and Burris, one could overlook Williams.
Yet the fourth-year man from Minnesota (the state, not the college) has the second-most Jets starts in the current secondary room (15 to Skrine's 22). And he's also got the right attitude when it comes to battling for a frontline job this season.
"You've just got to keep competing. You never know what the coaches are seeing," Marcus said. "My job is not to worry about where I am on the depth chart or who's going to be starting or not. My job is just to come out here, do what the coaches ask, make plays and get the job done."
And that's kind of the same way Williams sees it for this entire Jets team this year.
"We've got nothing to lose. We're a young group and we just keep pushing every day to get better," he said. "That's our main goal, to get better every single day. And it starts today."