We're four years away from 2020, but the Jets will need that kind of vision if not clearer as they now sit with the No. 20 overall selection in tonight's first round of the NFL Draft.
Yet whether the Jets give up picks to move up in Round 1, or acquire picks to move down, or stand pat at 20,  general manager Mike Maccagnan sees the draft as being instrumental to what he and head coach Todd Bowles are constructing on the Jets.
"I think our goal was always to try to make ourselves as competitive as we can going forward," Maccagnan told reporters in his predraft news conference last week, with the idea being "to really build it through the draft."
In keeping with that approach, Maccagnan isn't looking at this year's selection meeting being about "trying to make one big run and at the end of the day having to sort of tear it all down." This year's draft remains about laying another level of their solid foundation.
"I like the way our team is structured. The draft is going to be key for us. I'd like to make us as competitive as possible," Maccagnan said. "I understand everybody talks about windows, and we understand that, too. But if we can make some smart decisions in the draft or there's waiver-wire claims, there's potential trades, there's a number of other ways to get players, the goal is not to just mortgage the future. And I think we've tried to take that approach, a little bit of a measured approach."
That doesn't mean the Jets haven't done their due diligence. The GM said he inquired with Tennessee about the No. 1 overall pick before the Titans dealt it to the Los Angeles Rams. In fact, "we're literally calling the 19 teams in front of us and the 11 teams behind us," not including the Patriots, whose 29th overall pick was forfeited by the league.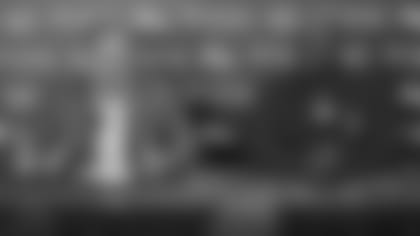 Should the Jets stay and spend No. 20, what might they find? As we detailed last month, the Green & White haven't held that pick since 1980 and haven't spent one since '72. Their most famous 20th pick was DE Verlon Biggs, way back in the 1965 AFL Draft.
In the NFL, Pro Football Hall of Famers Forrest Gregg and Jack Youngblood were found at that spot, as were Denver Super Bowl CB Aqib Talib and Kansas City LB Tamba Hali. So also were DT Ken Novak (two starts, no sacks, in a two-year pro career with the Colts), LB Mike Taylor (that '72 Jets pick who played only 22 games in his two NFL seasons), and DL Darryl Sims (three sacks and 10 starts in four Steelers seasons in the mid-Eighties).
Maccagnan deflected all questions about QB Ryan Fitzpatrick's situation and how important it might be to take the best available quarterback in the first round, or of trading franchise-tagged DE Muhammad Wilkerson for picks.
He also likes to defer on such matters as how well he maneuvered up and down last year's draft, his first as an NFL general manager. But he showed a deft touch as he made five trades before and during that draft — one tradeup, one tradedown, two March trades for players (Fitzpatrick and WR Brandon Marshall) and one draft-day trade for a player (RB Zac Stacy).
The Jets enter tonight's draft with six picks:
■ Second- and third-round choices on Friday night (51st and 83rd overall)
■ A fourth-rounder (No. 118) and two sevens (No. 235 in the Denver trade for T Ryan Clady and their own at No. 241) in Saturday's final four rounds.
Based on last year's fluidity, we suspect the Jets won't end up with exactly those picks on Saturday evening, but whatever they spend will bring value to the program Maccagnan is calmly and surely building.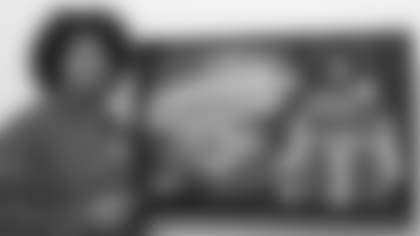 "Some of the younger players we still have, like Leo [Williams], [Lorenzo] Mauldin, even Calvin Pryor and the guys from the previous year's draft that I wasn't here for, it's really how those guys come along and how they improve," Maccagnan said. "They're still in that window as younger players who are still going to grow and develop.
"We lost some players that we liked, some good players. We added some players we like, too. At the end of the day, I don't know if I can sit there and say we're better than, we're less than, we're equal to [last year's roster at this point]. I have my own opinion, but time will tell if it's right or wrong."
And it's only a matter of three more days to see what Maccagnan's vision will add to that roster.