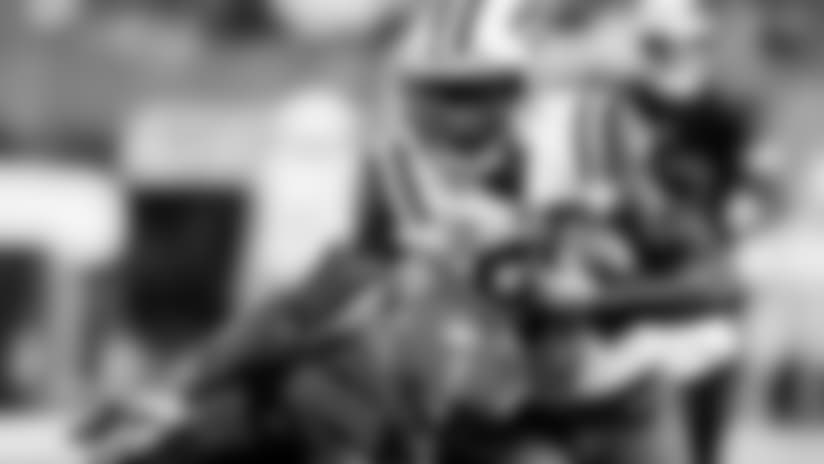 Selected quotes from the Jets and Browns locker rooms at FirstEnergy Stadium in Cleveland following the Jets' 21-17 loss on Thursday Night Football:
HC Todd Bowles on what caused the Jets to lose their lead and the game...
"We lost our composure, and I told the team we lost our composure. And we should be [ticked] off up until we play the game next weekend. And that's the way it's going to be. But we'll be back. We're going to have a good football team. We're going to get back to work on Monday and get ready for Jacksonville."
Bowles on if the loss hurt more because the Browns had been on a long losing streak...
"I don't want to lose to anybody. The fact that we lost to them is no different than losing to New England or anybody else. I don't like to lose games, period, and they don't either. So it didn't really matter who we lost to."
Bowles on how he felt Sam Darnold played...
"I thought he battled. Obviously the two interceptions at the end of the ballgame — they knew we were going to pass and everything was on the line — I don't really look at. But I thought he battled and took care of the football for the most part and he gave us a chance. We've got to help him out more."
Darnold on if he agreed with his head coach that his team lost its composure...
"There were a couple of plays. From my point of view, I've just got to play better, simple as that. It's not acceptable the way I played tonight, I know that. But also, take it like a man. I feel like I'm responsible for some of the stagnant offense that we had. I've just got to play better. That's really it. I've got to find completions and continue to do what I've been doing."
Darnold on if he thinks this could be the first of many games between him and Baker Mayfield...
"Hopefully. Baker's a great competitor. I loved playing against him tonight. Obviously, you wish you could win those games. But he's going to play in this league for a long time. And I'm looking forward to every single week. Every time I get a chance to play against him, I'm going to look forward to it."
Jets RB Isaiah Crowell on playing for the first time in FirstEnergy Stadium as an opponent after four seasons with the Browns...
"Passion definitely played a part in my performance, but I play with passion every game. I always play with passion and I do not think that playing here changed my passion."
DL Leonard Williams on if this loss stings more than others...
"It is definitely disappointing but not just because it's the Browns. It's because we lost the last one and this was the next one. We were already excited that it was a Thursday game instead of a Sunday game so we could get last week's bad taste out of our mouth as soon as possible. We were definitely planning on going to the game and trying to win, then have a good few days off before going to Jacksonville. It is going to be a bad weekend for us."
CB Morris Claiborne on correcting mistakes and reducing penalties...
"It's one of those things you have to stay on. Penalties, they're part of the game. I feel like the calls are a little bit ticky-tacky here and there, but those are the rules. Certain things you can't do. You see a lot of flags being thrown. The game is changing right in front of our eyes, and you either change with it or you get losses."
WR Jermaine Kearse on having some extra rest before playing the Jaguars a week from Sunday...
"Three games in 11 days is tough. We have a couple days off to reflect, watch the film, and see where we want to move from this. We come back on Monday and start heading on the right track."
Browns QB Baker Mayfield on if he spoke to Darnold after the game...
"A little bit. It's pretty hectic right there after the game. I told him, 'Good game. Keep playing well. Keep pushing.' We're in the same spot, rookies playing in our first NFL games. He's playing well. He's leading his team. I'm proud of him."