Hey, Jets fans! My name is Lauren and I am extremely proud to say that this is my rookie season on the New York Jets Flight Crew. Being an NFL Cheerleader has always been a dream of mine — one that I would have never been able to accomplish without both the training and inspiration that my past has provided me with. My love for green and white started from the moment I was born and has only grown stronger ever since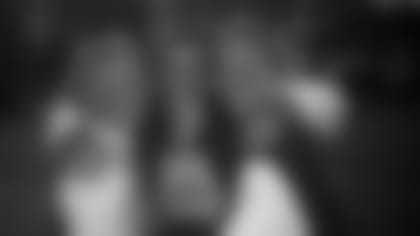 As a child, I was inspired very early on to dance and cheer, mainly by my mother, who was cheerleading captain at my alma mater, Wyoming Area. I entered dance classes around age 3 and immediately fell in love. A few years later during elementary school I joined my town's pee-wee competitive cheer squad, the West Pittston Rams. Shortly after, I learned that dance was not my only passion. "Green and White, Let's Go, Let's Fight" would be my new favorite chant for many years to come!
Being a Rams cheerleader drove me straight to Wyoming Area Cheerleading, where once agai I would show my pride for Green, Gold and, of course, White. I earned my spot as a junior varsity captain and then continued on to be a varsity captain. Cheerleading completed my high school experience! I made priceless memories with unforgettable teammates and a truly influential coach. I am proud to say that my team was the first squad from Wyoming Area to be competitive camp champions, which in turn led us to cheer at the Capital One Bowl in Walt Disney World.
I am also ecstatic to say that ever since my year as a captain, the team that I would now go on the help assist is 5-time reigning camp champion under the instruction of the same incredible coach and amazing captains — one of them being my little sister!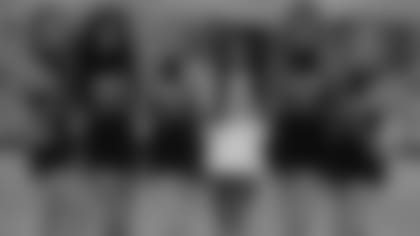 Cheerleading and dance consumed my life, so much so that it motivated me to share my passions with others. During my early high school years at Wyoming Area, I had the incredible opportunity to start teaching dance classes and also to coach the West Pittston Rams Cheerleaders. Upon graduation, I knew that I had no choice but to hold on to two of the things that meant the most to me.
My past experiences as a dancer and cheerleader have driven me to continue on. I am blessed to say that I am now the choreographer of my college's dance team and also an assistant to my high school's cheer team. Without the knowledge that I gained from my former teams and classes, I would not be where I am today.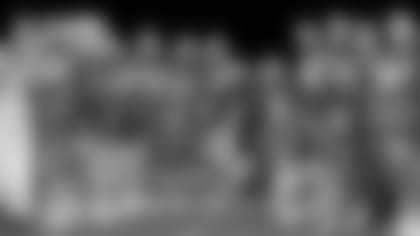 The West Pittston Rams, Wyoming Area Cheerleading, and years of dance training prepared and encouraged me to pursue my dreams. My past has led me on the path to an incredible future. Every single day I remind myself of where I came from. It is safe to say that Green and White have always been a part of me. Those colors have blessed me with the courage to try out for the Flight Crew, where I now proudly represent the colors that have shaped me.
Say it with me — "Green and White, Lets Go, Lets Fight!" Go Jets!