Based on the eye test, Jermaine Kearse's transition from Seattle to New York has been fairly seamless. In five games so far with the Green and White, the sixth-year player leads the Jets with 22 receptions and three touchdowns. Kearse is also catching a career-high 78.6% of balls thrown his way. However, the Washington-born wideout admits that the journey from the West Coast to the East Coast wasn't as simple as X's and O's.
Kearse was traded to the Jets on September 1, only nine days prior to the team's season opener against the Bills. It was not only a new team and a new offense for the wide receiver, but it would mark the first time he would take up residence outside the Pacific Northwest.
"It was a bittersweet moment," he said of the trade. "Obviously the relationships I had back in Seattle, those are going to last a lifetime. I was also looking forward to a new opportunity, start a new chapter."
Having grown up in Washington, Kearse played collegiate ball for the Washington Huskies before arriving at Seahawks camp as an undrafted free agent in 2012.
"When I went to Seattle, I literally had to move right across the lake," he said.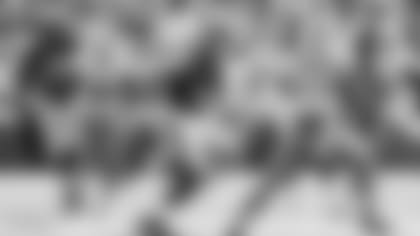 Kearse's next move would take him over 2,250 miles, from 12 Seahawks Way to 1 Jets Drive. It wasn't the new playbook that left the most questions for Kearse but, instead, the process of uprooting his family.
"Moving all the way across the country, I needed to find a new place to live. The logistics of getting a new place, furnishing that place, getting cable and all that and moving your family out…it can be stressful," he said.
It took nearly three weeks for Kearse's wife, Marisa, and his four-month-old daughter to make the trek to New Jersey. Kearse admits that leaving his daughter behind made the first few weeks with the Jets more difficult.
"We just had our daughter, so being away from her was definitely hard," he said.
Given his late arrival, Kearse has not had much time to take in his new home. His knowledge of the area extends from the Jets training facility to his new residence minutes away. He hopes to explore everything New York City and the East Coast have to offer once the 2017 season comes to an end.
As for now, with his family with him, Kearse feels like he is starting to settle in on a personal level. On a professional level, he is well on his way to one of the most productive seasons of his career.