Hey there, Jets fans, it's Katie here. I hope you all enjoyed your Christmas celebrations and Santa was good to each and every one of you. As for me, it was an amazing Christmas because my Aunt, Uncle and baby Cousin visited us from Estonia.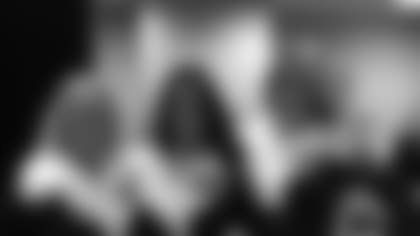 On Christmas morning, all of us were woken up by my little cousin because she knew Santa had come and was super excited to open up presents. One of our favorite gifts was the set of matching PJs that we both got. When presents were all done, we began the cooking. We all cooked together, which was a fun way to bond and get the whole family involved.
After we ate and ate some more, the whole family wanted to play some games so we opened up our new sports game for the Kinect and the competitor in all of us came out. The games continued for two hours straight — we must have played every sport possible but it was extremely fun! If anyone out there has a Kinect or Wii, I recommend getting the sports game. It will entertain you for hours and you get a good workout!
Our night ended with us on the couch all snuggled up and watching A Christmas Carol. It's a classic movie and a good ending to a great day. 
With Christmas past us, I hope you are all ready to welcome in the new year. Recently I went to see the movie New Year's Eve and there is a quote from it that I would like to share with all of you: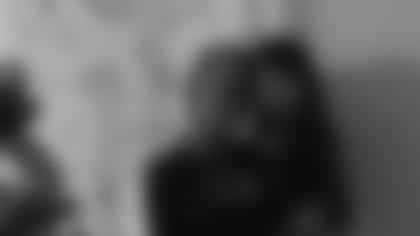 "It's suspended there to remind us, before we pop the champagne and celebrate the new year, to stop and reflect on the year that has gone by. To remember both our triumphs and our missteps, our promises made and broken. The times we opened ourselves up to great adventures or closed ourselves down for fear of getting hurt, because that is what New Year's is all about — getting another chance. A chance to forgive, to do better, to do more, to give more, to love more. And stop worrying about what if and start embracing what would be. So when that ball drops at midnight, and it will drop, let's remember to be nice to each other, kind to each other. And not just tonight but all year long."
This quote was extremely inspirational to me and it made me realize to live and love life and always be happy. Looking back on this past year I've gotten some of the most amazing opportunities ever. I'm extremely thankful to be part of such an amazing team and to have made such close friends with girls who are truly extraordinary. As we embrace the new year, lets all remember to live our lives to the fullest and be grateful for even the smallest things in our lives.
Happy New Year's to all of you, and don't forget, Go Jets!