Josh Martin has bounced around quite a bit in his NFL career, so he began his first full season with the Jets on a mission. The 25-year-old Martin, a backup linebacker who led the Jets with 14 special teams stops in 2016, carried a chip on his shoulder and he became a standout performer along the way.
"I feel like I had something to prove. I still feel like I have something to prove," he said. "When you come off a year like I had my third year, where you weren't really with the team for an extended period of time, there's always people that doubt you. You can feel it in the building. They don't quite know what I'm capable of. Show them what I'm about, that's kind of how I approached this season."
In November of 2015, the Jets signed Martin off the Indianapolis practice squad. Starting out as an undrafted free agent with Kansas City in 2013, Martin played two seasons with the Chiefs and then started the 2015 campaign with the Buccaneers. After he was waived/injured by the Bucs, Martin joined the Colts' practice squad. And during that short time in America's Heartland, Martin became acquainted with current Jets special teams coordinator Brant Boyer, who was serving as a special teams assistant for Indy.
"I have a good relationship with Brant and I feel like I'm on his good side," Martin said. "He appreciates the work that I do and that's the goal. That's what you want coaches to say about you. Give them some evidence that you can prove them right."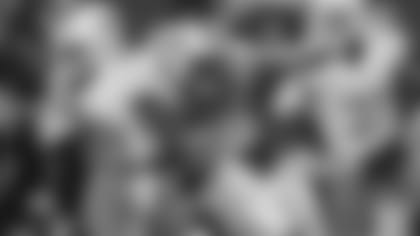 In the salary cap era, there are few core special teams performers and units are constantly changing. After Martin became a valuable contributor in KC with 13 special teams tackles for the Chiefs in 2013-14, Martin once again flourished with the Jets.
"It's different today. It's one of those things where you toss younger guys out there. I was one of those younger guys out there," he said. "And now that I have more experience, I'm more comfortable running down on kickoff, understanding if I'm going to get blindsided, where it's going to come from. I play a little faster and a little more aggressive."
While the Jets' units overall didn't establish the consistency they would have liked in Boyer's first year, they ended the season on a high note with the "kick six" as rookie S Doug Middleton recovered Nick Folk's fourth-quarter kickoff in a 30-13 win over the Bills in Week 17.
"Earlier on in the season, we had success with some returns. We didn't have the best year, we gave up a lot of points special-teams wise," Martin said. "That's disappointing, but he definitely set the foundation of the scheme. I think it showed throughout the year how important special teams is."
In the lead up to a game with the Patriots, New England head coach Bill Belichick called Martin one of the top players in the league covering kickoffs. After racking up 17 sacks at Columbia during his collegiate days, Martin has certainly made his mark. With an expiring contract, he would like to return for a second season in green and white.
"I've never been in this situation before. I'm going to travel a little bit and take some time off the next few weeks," he said. "Then I'll get back to work and hopefully we can reach an agreement. I like it here. I like the foundation we've been able to establish. I want to lead that base now."