The Jets signed two of their nine draft choices in sixth-round picks RB Elijah McGuire (No. 188) and CB Derrick Jones (No. 204).
McGuire rushed for 4,301 yards and 42 touchdowns in four seasons at Louisiana-Lafayette. Head coach Todd Bowles said the 5'10", 214-pounder will initially serve as a returner as he filled that role in three seasons for the Ragin' Cajuns, averaging 8.1 yards per punt return.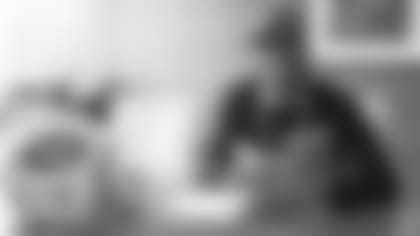 Jones joins the Jets as a developmental corner after playing both CB and WR at Ole Miss. As a senior, the 6'2", 188-pounder tallied two interceptions, one of which was a 52-yard return for a touchdown.
Following today's signings, the Jets have seven of their nine selections unsigned.