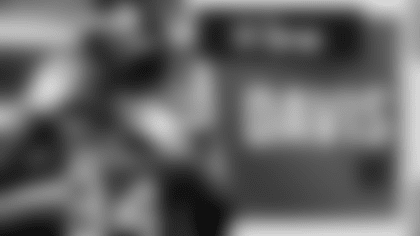 Jets WR Corey Davis made the NFL's Top 100 list at No. 91. This is the eleventh consecutive year current NFL players voted to determine the top 100 players in the NFL.
Davis (6-3, 209) signed with the Jets in March after four seasons with the Titans, who selected him at No. 5 overall in 2017. He made his preseason debut Saturday night for the Jets, tallying 2 receptions for 9 yards during the 12-7 win over the Giants.
"My mentality is a lot different," Davis said in camp. "Route running, I'm more comfortable reading defenses and feel more like a veteran. I'm able to play fast and take a lot of thinking out of it. I feel good. Really good."
He had a career year in 2020 with 65 receptions, 984 yards and 5 receiving TDs. Davis has 207 career receptions, 2,851 yards and 11 TDs in 56 games (48 starts). Now playing in Mike LaFleur's West Coast scheme, Davis also played for Packers HC/former Tennessee OC Matt LaFleur, Mike's older brother, in 2018.
"I just think he's really good in this system because he's got physicality, he's got size, and he can put his foot in the ground, one-foot cut, and separate," offensive coordinator Mike LaFleur said. "That's what this offense kind of started to become. It's a lot of just one-foot cut, separate, let's get the ball and go. And when you have a guy that can put his foot in the ground sharply, still run away from you, catch the ball, and like our quarterbacks feel that guy. You can feel him going over the middle. You feel like he's got a big radius and on top of it, he's fearless and the reason you know that is because you've seen it on tape. Corey can be successful anywhere. He's made up of all the right stuff, but I do think this system fits him really well."