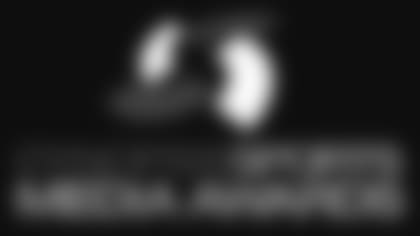 The Jets' internal content team, Jets 360, along with the Jets marketing and creative department have won two Cynopsis Sports Media Awards.
The team collected victories in the categories of Webisode Series for the Emmy Award-winning One Jets Drive docuseries and Spot (Over 30 Seconds) Local for the "Making of the Uniform" documentary.
The award winners were announced digitally on Wednesday.
The multi-platform One Jets Drive series provided fans with a deeper understanding of the organization and a stronger connection to the team through 14 episodes in 2019. Providing an all-access look at the organization's offseason preparation, the highs and lows the team endured this season and culminating with a look at the team's future, One Jets Drive garnered 16 million aggregate views across the team's social and digital media platforms last year.
The "Making of the Uniform" documentary included interviews with several key executives from the Jets, including Chairman & CEO Christopher Johnson – and other key stakeholders from Nike and the NFL. By doing so, the team was able to provide a holistic perspective on the inspiration behind the actual design and discuss the detail of the final product. The "Making Of" video, combined with other traditional and digital media utilized for the uniform launch campaign, generated a reach of more than one billion impressions.
The team also garnered honorable mention recognition in the following categories: Sports Branding Campaign - Network for the Uniform Launch Campaign and Overall Social Media Excellence for a Campaign for the Uniform Launch Campaign.