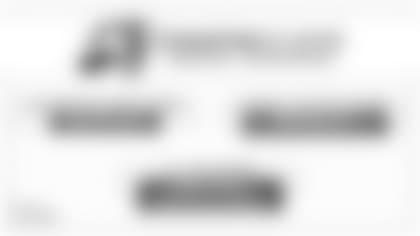 The Jets internal content team, 1JD Entertainment, along with the team's community relations department and Sarah Snyder, coordinator of photography and digital archival serves, captured Cynopsis Sports Media Awards Tuesday morning.
Documentary Series – One Jets Drive
One Jets Drive, the team's Emmy-Award winning series that returned for season five in 2022, won the Documentary Series award, edging out competition such as FOX Sports, Big Ten Network and ACC Network.
Beginning at training camp and running through the end of the season, One Jets Drive provided an up-close look through the eyes of the players, coaches and front office. With six cameras on the field and exclusive locker-room access, fans experienced the game through unmatched production.Each episode, which ran at least 30 minutes, included game highlights and an on-field perspective, providing fans with unseen views and authentic reactions from the sideline, through the eyes of coaches and players. The show ran weekly throughout training camp and the preseason, and bi-weekly throughout the season.
The series had an aggregate view of 5.7 million and had 10 million impressions on social media posts.
Diversity Initiative – New York Jets High School Flag Football League
In February of 2022, the Jets announced the expansion of their High School Girls Flag Football League, formed in partnership with Nike. Launched in 2021, the league was the first of its kind in New Jersey and expanded to Long Island for the 2022 season. Eight teams totaled 31 games across one conference in season one before expanding to 43 teams, five conferences and 167 total games last season. Beyond funding and equipment, each school received uniforms from the Jets and Nike from their Girls Flag Football line of apparel.
The second season, which re-launched on Feb. 2, 2022, on National Girls & Women in Sports Day, featured 43 schools spread across five conferences in New Jersey and Long Island. Following the regular season, the Jets hosted the semifinals and championship games at their year-long training facility, the Atlantic Health Jets Training Center, on June 4th. Following the championship games, the winning teams were honored on the field and presented with rings at the Jets preseason home opener.
All Star – Sarah Snyder
Sarah Snyder, now in her third season with the Jets and second as coordinator of photography and digital archival services, develops and manages all digital archives dating back to 1960.
As the team's primary photographer, Snyder utilizes her sound judgement and communication skills to impactfully put together shot lists that prioritize the different needs throughout the organization.
She works relentlessly to create new content opportunities for players, coaches, staff, and team partners and plays a critical role on media day while each player runs through a gauntlet of content opportunities with league and team broadcast partners. Snyder also showcases the team's partners and charitable initiatives in the best light possible.