The Jets have signed undrafted free agent running back Romar Morris and have waived tight end Jerome Cunningham.
Morris, one of the 22 tryout players at the Jets' recent rookie minicamp, is a 5'9", 190-pound back out of North Carolina. He played in 50 games with 13 starts over his four seasons with the Tar Heels. For his career he had 213 carries for 1,024 yards (4.8 yards/carry) and 12 touchdowns and added 54 receptions for 499 yards (9.2 yards/catch) and two TDs.
As a redshirt senior, he saw his touches reduced (10 carries, nine receptions) so he focused on special teams, an area he said he enjoys and in which he saw an opportunity for himself in the pros.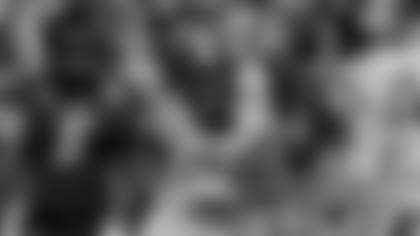 Morris, whose Twitter handle is @speedkills_21, showed that speed at his UNC pro day with a 40 time reported variously at 4.30, 4.35 and 4.36. He said then that he had turned in a 4.28 a few weeks earlier.
"I feel like a lot of scouts didn't recognize who I was because I hadn't been showing up in the last couple years," he said after his pro day showing. "Coming out here was a great experience for me, a great time to show what I've been working for the past 2½ months."
He showed a little more at the rookie minicamp and now has a spot on the 90-man roster.
Cunningham was an undrafted free agent who signed with the Giants in 2014, caught eight passes for them last season, and was signed as an exclusive-rights FA this March before being waived earlier this month and becoming a Jet on waivers.