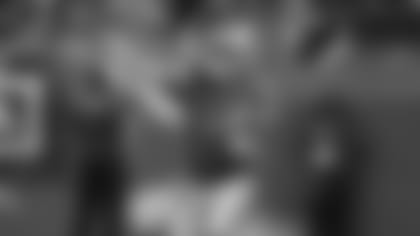 The Jets have signed quarterback David Fales and placed Trevor Siemian on injured reserve.
Fales, who played under head coach Adam Gase both in 2015 with the Bears and 2017-18 with the Dolphins, spent the summer with the Lions and was waived on Aug. 27. Originally a Bears sixth-round pick in 2014, the San Jose State product has played in three regular-season games, completing 64.6% of his passes for 287 yards, one touchdown and one interception.
The 6'2", 213-pounder, fifth-year pro, will back up Luke Falk until Sam Darnold returns from mono.
Siemian hurt his ankle in the second quarter of the Jets' Monday night loss to the Browns on a roughing-the-passer penalty. Cleveland defensive lineman Myles Garrett took the 6'3", 220-pounder down and Siemian's left ankle got caught underneath him. The Northwestern product will need surgery since Tuesday's MRI showed ligament damage. The fifth-year veteran completed three of his six passes before exiting the contest.
"When you watch [the replay], it wasn't a break like what probably a lot of us have seen in the past," Gase said. "It was an ugly looking play, but I think there was a good amount of damage in there where surgery will be needed, and it's going to be time for him to recover."