The Jets have signed kicker Andrew Furney and punter Jacob Schum. Both participated as non-roster invitees at the full-squad minicamp that concluded today.
Furney (5'10", 210) spent the past four seasons with the Washington State Cougars. He was twice named an All-Pac-12 selection for his kicking ability and twice named a Pac-12 All-Academic selection for his off-field efforts. He certainly has a powerful leg — his 60-yard make as a junior is the second-longest field goal in Pac-12 history. The 22-year-old rookie participated in the Seattle Seahawks' rookie minicamp in May.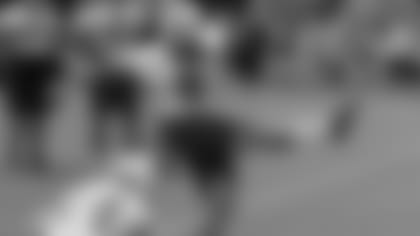 Schum (5'11", 211) has spent parts of the last year-plus with the Buccaneers and Browns after finishing his collegiate career at Buffalo. The 25-year-old from Hamburg, NY, was waived by the Bucs last month.
Furney, wearing uniform No. 8, and Schum, No. 14, will share the workload and compete with our incumbents, K Nick Folk and P Ryan Quigley.
Wednesday's release of RB Mike Goodson gave us 89 players heading into today, and undrafted rookie TE Terrence Miller was released to free up the second roster spot.