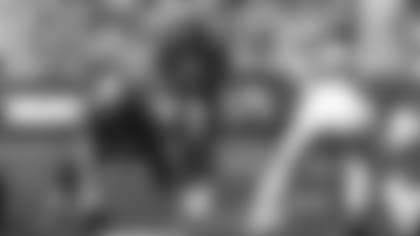 Week 8 - Oct. 30, 2022 | Jets vs. Patriots
Week 11 - Nov. 20, 2022 | Jets at Patriots
Gillette Stadium
State of the Team
It would be hard to call a team that's been coached by the same guy since the dawn of time (OK, not really) one in transition, but in terms of Bill Belichick's assistants, that's exactly what it is. Offensive coordinator Josh McDaniels has decamped and is now the head coach of the Raiders. Two former assistants are back in Foxborough after stints as head coaches -- Joe Judge (Giants) and Matt Patricia (Lions). Ahead of minicamp, Belichick had yet to name an OC or a DC. But his coaching tree, such as it is, has now incorporated several former Patriots players who played for Belichick, 70, as apprentice coaches -- Troy Brown, Jerod Mayo, Vinnie Sunseri and Billy Yates.
It might all seem on the chaotic side with a few months to go before the start of the 2022 NFL season, but the Patriots and their mercurial leader have a way of surprising. After going 7-9 in 2020, New England returned to its winning ways in 2021, finishing 10-7 and making the playoffs before being bounced by Buffalo. Playing with a rookie quarterback in Mac Jones, who led all rookies last season with a 67.6 completion percentage and a 92.5 passer rating, threw for 3,801 yards and 22 TDs. Jones connected on at least 70 percent of his attempts in nine of New England's games and twice threw for 300-plus yards.
"I am working with Mac, along with all the skill groups on offense," Judge told NFL Network. "I'd say all of us are working collectively as a coaching unit with the entire offense. It's been a main emphasis for us as a coaching staff, we want to make sure we can coach all the players and that nobody is out there with a lack of knowledge in the offense."
In the offseason the Patriots re-signed S Devin McCourty, and added S Jabrill Peppers and CB Malcolm Butler (who was with the Pats for four seasons, 2014-17, before signing with Tennessee).
The Patriots were third in points allowed last season (19.4), but they lost CB J.C. Jackson to the Los Angeles Chargers in free agency. Since Belichick became the Patriots' head coach in 2000, the Pats have finished outside of the top-10 in points allowed only four times.
Schedule note: The Pats are slated for four straight primetime games from Nov. 24 to Dec. 18 -- three on the road (at Minnesota, at Arizona and at Las Vegas) and one against the defending AFC East champion Bills.
Biggest Offseason Addition
The Patriots didn't make a lot of moves, but ... about a week after the Dolphins acquired Tyreek Hill in a trade with Kansas City, they did help out second-year QB Mac Jones by adding WR DeVante Parker, 29, (and a fifth-round draft pick) in a rare trade between AFC East rivals, in this case Miami. The transaction cost the Patriots a third-round selection in the 2023 NFL Draft.
Parker, a first-round pick of Miami in 2015, had a breakout season in 2019 with 72 receptions for 1,202 yards and 9 TDs. Over the last two seasons he had a combined 103 catches for 6 TDs but had been supplanted by the Dolphins' 2021 first-round pick Jaylen Waddle. Parker was limited to 40 receptions last season.
Must-See Matchup
Not quite the definition of a "matchup," but Zach Wilson and Mac Jones will be forever linked after having been drafted in the same year and landing in the same division, the AFC East -- facing each other twice a season. Wilson will be playing his second season in OC Mike LaFleur's scheme while Jones' OC last season, McDaniels, is now the head coach in Las Vegas.
The Jets went to great lengths in the offseason to shore up their defensive backfield and GM Joe Douglas and HC Robert Saleh acknowledged the need to compete in the division. The signing of CB D.J. Reed and the drafting of Ahmad "Sauce" Gardner (No. 4 overall) will set up some tantalizing matchups, none more interesting than Reed/Gardner defending against Parker and the Pats receiving corps that includes Nelson Agholor and Kendrick Bourne.
Table inside Article

| Category | Player | Total |
| --- | --- | --- |
| Passing Yards (TDs) | QB Mac Jones | 3,801 (22) |
| Rushing Yards | RB Damien Harris | 929 |
| Receiving Yards | WR Jakobi Meyers | 866 |
| Receiving TDs | TE Hunter Henry | 9 |
| Tackles | LB Ja'Whaun Bentley | 108 |
| Sacks | OLB Matt Judon | 12.5 |
| Interceptions | CB J.C. Jackson* | 8 |