Cornerback Antonio Cromartie, who acknowledged he faced an uncertain offseason due to his contract, was released today.
Cromartie has repeatedly said he wants to be back with the Green & White, but he becomes a street free agent and is permitted to sign with any other NFL club.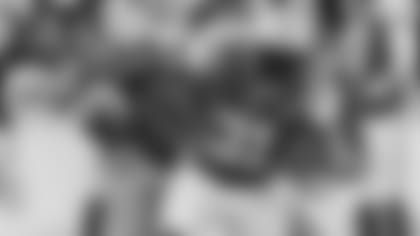 "Cro is one of the finest athletes I've ever coached," head coach Rex Ryan said in a statement. "He was willing to contribute wherever the team needed him to win games, be it defense, special teams or offense. He has a passion and enthusiasm for the game and I wish him and his family the best."
Battling through a hip injury in 2013, Cromartie had three INTs along with eight PDs while calling it one of the worst seasons of his career. He has been the Jets' No. 1 corner for basically two seasons because Darrelle Revis was injured early in 2012 before being traded to the Buccaneers last spring.
The 6'2", 210-pound Cromartie has recorded 28 interceptions over the course of his eight-year career. A three-time Pro Bowler, Cro played the past four seasons with the Jets after being acquired from the Chargers for a second-round pick in the 2011 draft.
A reunion between the Jets and Cromartie is possible. But the cornerback market is an intriguing one because there is plenty of talent available featuring the likes of Alterraun Verner, Vontae Davis and Aqib Talib.