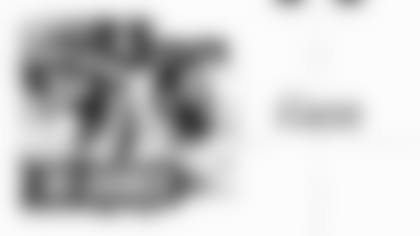 The Jets have re-signed QB Joe Flacco.
Flacco (6-6, 245) first joined the Jets in 2020 and started four games. He completed 55.2% of his passes and threw for 864 yards, 6 touchdowns and 3 interceptions. He signed with Philadelphia last offseason. GM Joe Douglas then traded for the veteran quarterback in October 2021. Flacco played in two games (one start) in 2021, throwing for 338 yards and 3 TDs while completing 64.3% of his passes.
He was Baltimore's starting QB for the first 11 seasons of his NFL career, completing 61.7% of his passes for 38,245 yards and 212 TDs to 136 INTs. He had a passer rating of 84.1 and a won-loss record of 96-67. Flacco played in Denver in 2019 and sustained a neck injury that cut short his season. He's thrown for 41,269 yards in his career, 227 TDs and 144 INTs while completing 61.7% of his passes.
"I know the outside world doesn't see it, but Joe [Douglas] bringing in Flacco for that sixth-round pick, I don't think anyone realizes how big of a deal that was," HC Robert Saleh said at the season-ending press conference. "Even for me, I didn't expect it to be the impact that I wasn't expecting in terms of just the assist, in terms of developing the quarterback and the room in general."
When asked if he'd like Flacco to return, Saleh said: "Oh yeah. I'll be vocal on that one. Absolutely."
Flacco will once again join a room that includes QB Zach Wilson entering Year 2, who said he benefitted from watching the veteran when Wilson was nursing a PCL sprain.
"I feel like I've learned a lot and just the way he approaches something," Wilson said in December. "You can see the experience that he's had over his 14 years of just playing ball and how quickly he can eliminate. He's seen every look possible. And so, it's cool to be able to just kind of hear some of those form him and just see how he plays ball."
Flacco becomes the fourth player to officially re-sign with the Green & White, joining WR-KR Braxton Berrios, S Lamarcus Joyner, S Will Parks and DT Nathan Shepherd. It's also been reported that Douglas has re-signed RB Tevin Coleman, OL Dan Feeney and OL Conor McDermott.