Beginning at 12:00 p.m. on Tuesday, the Jets will be permitted to contact and enter into contract negotiations with agents of players who are set to become unrestricted free agents. But they will have to wait until 4:00 p.m. Thursday to execute a contract with an unrestricted free agent from another club.
"There are a lot of players that we have targeted going into free agency that are good players, but also — we feel from an  intangible standpoint — are good people," said general manager Mike Maccagnan last week at the NFL Scouting Combine. "Those are the guys we are going to be aggressive to go after, but we have to be careful not to overspend or overshoot the market in terms of what the compensation is. We're not going to necessarily mortgage the future for now."
The Jets reportedly cleared approximately $45 million in salary with the release of five veterans: C Nick Mangold, CB Darrelle Revis, WR Brandon Marshall, RT Breno Giacomini and K Nick Folk. According to Overthecap.com, the Jets have an estimated $34 million in cap space.
"In terms of the trimming of the players off the roster, most teams try to clean their books before they get into free agency, so I think we made quite a few moves," Maccagnan told the media. "I'm not going to speculate on whether we are going to make more or not. I would say most of the major moves we made have been made."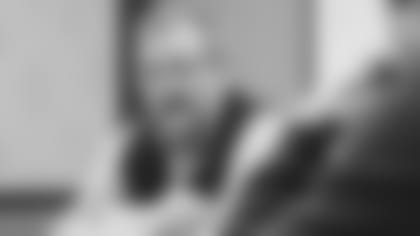 With Ryan Fitzpatrick and Geno Smith set to become free agents, the Jets could add a veteran signal caller over the next couple of weeks. The free agent market is expected to include Mike Glennon (Tampa Bay Buccaneers), Brian Hoyer (Chicago Bears), Colin Kaepernick (San Francisco 49ers), Josh McCown (Cleveland Browns) and Matt Barkley (Chicago Bears). The Buffalo Bills and the Kansas City Chiefs have to decide whether to pick up options on Tyrod Taylor and Nick Foles respectively and there could be some spring trades throughout the league for veterans.
"All options are on the table. We're going to do everything possible to make every position competitive in particular that position whether it's pro free agency or the college draft," Maccagnan said. "We do like our two young quarterbacks, but they're both young and they both have to go out there and earn whatever position they may eventually have on the team."