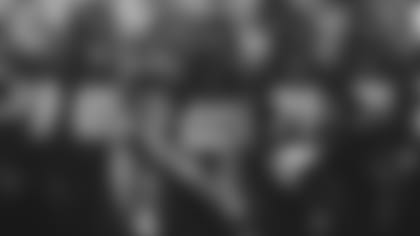 Table inside Article

| Jets Player | Exp in '23 | GP-GS-DNP-IA | O-ST-Total Snaps |
| --- | --- | --- | --- |
| Laken Tomlinson (G) | 9th | 17-17-0-0 | 1112-66—1178 |
| Connor McGovern (C) | 8th | 17-17-0-0 | 1114-6—1120 |
| Nate Herbig (OL) | 5th | 11-11-4-1 | 706-48—754 |
| Duane Brown (T) | 16th | 12-12-0-0 | 746-0—746 |
| George Fant (T) | 8th | 8-7-0-0 | 518-8—526 |
| Alijah Vera-Tucker (OL) | 3rd | 7-7-0-0 | 432-29—461 |
| Max Mitchell (OL) | 2nd | 6-5-0-0 | 340-27—367 |
| Cedric Ogbuehi (OL) | 9th | 7-5-2-1 | 287-19—306 |
| Dan Feeney (OL) | 7th | 17-2-0-0 | 109-67—176 |
| Conor McDermott (OL) | 7th | 7-0-0-2 | 76-29—106 |
| Mike Remmers (OL) | 11th | 8-1-3-1 | 61-25—86 |
| Laurent Duvernay-Tardif (OL) | 9th | 5-1-0-0 | 72-12—84 |
| Grant Hermanns (OL) | 2nd | 2-0-1-0 | 0-7—7 |
| Adam Pankey (OL) | 5th | 0-0-1-0 | 0-0—0 |
| Eric Smith (OL) | 5th | 0-0-1-0 | 0-0—0 |
Finished on Injured Reserve: Mekhi Becton, Vera-Tucker, Brown, Fant, Herbig
Finished on Reserve/NFI: Mitchell, Greg Senat
Finished on Practice Squad: Chris Glaser
No Longer with Team: McDermott, Hermanns
Signed Reserve/Future Contract: Glaser
POTENTIAL FREE AGENTS IN '23
Unrestricted: McGovern, Herbig, Fant, Ogbuehi, Feeney, Duvernay-Tardif, Remmers
'22: Quick Look Back
The Jets offensive was beset with injuries throughout the 2022 season. Eleven linemen took snaps and 7 were placed on the IR at some point. Most notably, multiple key members of the offensive front missed extended time: T Mekhi Becton, a first-round selection in 2020, missed the entire season with a knee injury he sustained during training camp; LT Duane Brown, signed during camp, missed 6 games with a shoulder injury; T George Fant, who started 15 games in the 2021 season, was lost for 9 games with a knee injury; and OL Alijah Vera-Tucker, a 2021 first round pick, missed the final 10 games after sustaining a torn triceps in Week 7.
On the positive side, the line did get strong contributions from LG Laken Tomlinson, signed in free agency in March from San Francisco, and C Connor McGovern. McGovern did not miss a snap all season, and Tomlinson only missed two. Additionally, before his injury Vera-Tucker showcased his versatility by playing the team's first three games at RG before switching to LT for a game and then shifting to RT for three games. Rookie T Max Mitchell, a fourth-round selection, helped out by stepping into the void and playing five games before he was injured.
Despite the changes on the line, the rushing offense started slow but surged mid-season averaging 128.9 yards per game in Weeks 5-13 as the team went 5-3. In pass protection, the O-line was ranked 14th in sacks allowed (42) after surrendering the fourth-most in 2021 (53).
'23: A Healthy Future
The Jets expect to get Becton and AVT back for the 2023 season. They spoke with the media following the end of the regular season and provided updates on their rehab.
"I'm close to being able to do football stuff," Becton said. "I lost a lot of weight — as you can see, I look real skinny now. ... I've just been up here every day doing extra work."
Vera-Tucker said: "I'm doing really well in rehab. The training staff, they've got a good program for me, and the majority of the offseason I'll just be getting right, doing what I can do to get back 100 percent healthy."
Brown, 37, who started 12 games despite a lingering shoulder injury, will use the offseason to heal his shoulder. And Mitchell, who dealt with blood clots and finished the season on the non-football related injury list, said he would continue to train throughout the offseason.
McGovern, Fant and G Nate Herbig are eligible to enter free agency. Since joining the Jets in 2020, McGovern has started 48 games – the most games by a Jets O-lineman over that span. Fant – also signed in 2020 – has started 36 games and battled through injury to start the final five games this season. Herbig started 11 games at RG after Vera-Tucker moved to tackle.
OL Trivia
In 2022, six Green & White offensive linemen played two or more positions: Vera-Tucker (RG, LT, RT), Fant (LT, RT), Cedric Ogbuehi (LT, RT), Dan Feeney (LG, RG), Mike Remmers (LT, RT) and Conor McDermott (LT, RT). That's the most two-position players in a season for the Jets since 2012, when NFL play counts became widely available.