The New York Jets and the NYU School of Professional Studies (NYUSPS) have partnered together to create a unique learning experience for students interested in working in the sports industry. The agreement includes a class, internship program, and a series of educational programming.
Beginning this fall, the course will be taught at the Atlantic Health Jets Training Facility by professors from NYUSPS in combination with Jets executives. The first course will focus on marketing initiatives for the official mobile app of the New York Jets.
Dennis Di Lorenzo, Harvey J. Stedman Dean of the NYU School of Professional Studies, sees the alliance as a great way for students to obtain real-world experience in a bustling sports market.
"The courses and initiatives that we develop in collaboration with a world-class organization like the Jets, will allow us to take the 'applied' dimension of the education we provide to a whole new level."
Another dimension of the partnership includes the creation of an Ideation and Entrepreneurship Lab. The lab is open to both NYUSPS students and alumni and will focus on sports, media, and entertainment.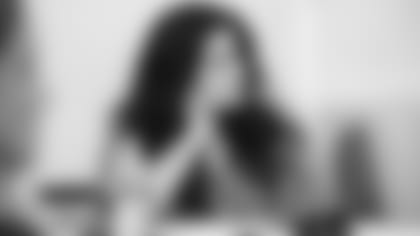 The final piece of the collaboration is the creation of original, branded educational content. Special events, seminars, lectures and exhibits will be delivered live to NYUSPS students, alumni, faculty and Jets partners and fans.
"We continually strive to find like-minded partners who seek to push the boundaries of the traditional," said Neil Glat, President of the New York Jets. "This collaboration with NYUSPS truly defines that. It is a partnership that will enable students to take on real business initiatives and to create executable solutions, tap into industry knowledge, and provide a platform to cultivate our next generation of leaders."