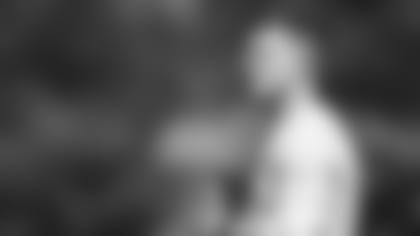 The Jets and offensive coordinator Mike LaFleur have agreed to part ways. The team also announced that offensive line coach and run-game coordinator John Benton would not return for the 2023 season.
"Over the course of the few days we've gotten a lot of inquiries about his availability from some teams and just talking with Mike, felt like it would be in everyone's best interest for him to pursue those opportunities," HC Robert Saleh said. "So, he's going to be fine."
He added: "I always try to do right by people. He had options and there was a lot of discussion over the last three days. You guys know I love Mike, I love his family. There was some [opportunities] that he wanted to pursue and we've just given him the ability to do that."
LaFleur, hired by Saleh in January 2021, coached two seasons with the Green & White. He worked on the same staff as Saleh in San Francisco under HC Kyle Shanahan from 2017-21. LaFleur, the younger brother of Packers HC Matt LaFleur, began his coaching career in 2009 at Elmhurst College, his alma mater, as an assistant. He then worked for St. Joseph's College (2010-12) and Davidson (2013) before making his way into the NFL in 2014 with the Browns as an offensive intern where he met Shanahan. He coached with Shanahan with the Falcons from 2015-16 before joining the 49ers.
Benton was hired in January 2021 and has been coaching offensive lines in the NFL since 2003, when he started with the Rams. He then coached with the Texans (2006-13), where he met Saleh, the Dolphins (2014-15), the Jaguars (2016) and the 49ers (2017-20).
"I'm not going to get to details on that," Saleh said. "I love John. He's been coaching in this league for a very long time, I've been with him for a very long time. Just wanted to go in a different direction."
Saleh added the Green & White will add a new wide receivers coach.