2 QB Plan: Revealing his QB plan for the Eagles, Jets head coach Todd Bowles said he'll play both Bryce Petty and Christian Hackenberg Thursday night.
"I'll try to even it out," he told reporters on a conference call. "I want to see depending on who's running the ball more, I'd like to get them a couple of passes in. But I'll try to even it out the best I can."
4 QBs in Play: While only two signal callers will appear in the preseason finale, all four Jets' passers could remain on the roster past Saturday.
"All four are good football players," Bowles said. "We can keep all four. It's just a matter of battling with the other positions, so that's still up for grabs and we'll have to wait until after this game to see how that plays out."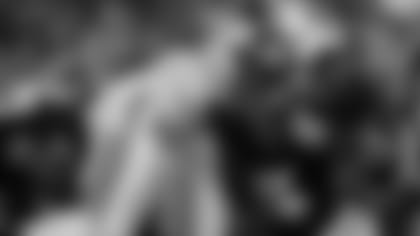 Bengals in the Crosshairs: The Jets, who will open the regular season at home Sep. 11 vs. Cincinnati, are working on a couple of game plans this week. While rookie LB Darron Lee and all the young healthy players are scheduled to appear at The Linc, many veteran regulars will rest.
"It's hard. You kind of try to prepare for two games at once. You get the veterans a certain amount of plays and then you give the rookies and the young guys another certain amount of plays and try to move forward from there," Bowles said. "The game plans aren't very complicated this week, so they should be able to go out and play fast and see who can execute. At the same time, you have to make sure those guys stay in shape, the veterans who are going to start next week, some of them who aren't going to play and make sure they're in shape and getting an early start on the game next week."
Rookie Trifecta: When asked about the possibility of keeping Charone Peake, a seventh-round pick from Clemson, and two undrafted free agents, Robby Anderson, a Temple product, and Jalin Marshall, a teammate of Lee's at Ohio State, Bowles said it was possible and that all three wideouts had flashed.
No Concern with B-Marshall: A day after announcing that ILB David Harris has suffered a "bad bruise" vs. the Giants and it was too early to tell if he would be ready for the Bengals, the Jets second-year head coach said he is not concerned about WR Brandon Marshall's hip injury.