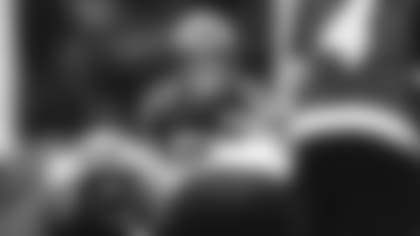 The Jets designated LB Blake Cashman to return to practice on Wednesday. The team also signed DB Natrell Jamerson to the practice squad.
Cashman (6-1, 237) sustained a hamstring injury against the Panthers. He has appeared in 12 career games with the Jets and totaled 46 tackles, 3 tackles for loss, 0.5 sacks and 1 PD. A fifth-round pick out of Minnesota in 2019, he's taken 430 defensive snaps and 119 on special teams in 12 games (6 starts).
Jamerson (5-11, 200) was most recently with the Saints, the team that drafted him in the fifth round out of Wisconsin in 2018. He also had stints with the Texans (2018), Packers (2018) and Panthers (2019-20). Jamerson has 13 tackles and 1 pass defense in 21 games. He's taken 133 snaps on special teams and 3 defensive snaps.