The New York Jets announced today the inaugural class for the Jets Fan Hall of Fame prior to the team's Week 16 matchup vs. the Los Angeles Chargers. The five-member class is comprised of Ed Anzalone, Ira Lieberfarb, Jack Ransom, Mary Sutton and Frank West. These individuals were selected from a list of several hundred nominees.  The New York Jets Fan Hall of Fame is presented by IdentoGO.
During pregame festivities, the five-member class was introduced individually from the Jets team introduction tunnel. Anzalone, Lieberfarb, Ransom, Sutton and West took the field to applause from fellow Jets fans, where they were greeted by Jets Chairman and CEO Christopher Johnson, Jets President Neil Glat, and IdentoGO by IDEMIA's Senior Vice President Charles Carroll. Each member of the inaugural class was presented with a Jets Fan Hall of Fame Varsity Jacket and served as honorary captains at midfield for the game's coin toss. 
"We at the New York Jets recognize how important our fanbase is to this organization, and we are proud to show our appreciation for them through the Jets Fan Hall of Fame," said New York Jets President Neil Glat. "The Jets Fan Hall of Fame is designed to celebrate the ultimate Jets fans, and we look forward to continuing it for years to come."
In addition to being featured on the MetLife Stadium videoboards in-game, Jets Fan Hall of Fame winners received two roundtrip JetBlue flight vouchers, courtesy of JetBlue, as well as complimentary enrollment in TSA Pre✓ ®, courtesy of IdentoGO.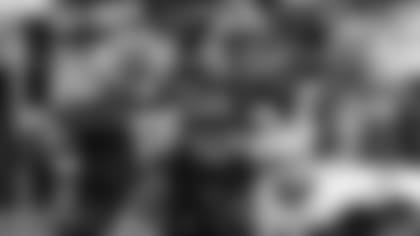 Meet the 2017 Inaugural Class: Ed Anzalone, known to Jets fans as "Fireman Ed," is one of the most well-known fans in the NFL. A New York City firefighter, Anzalone has been leading the J-E-T-S chant during games for over 30 years.  In 1999, Fireman Ed was included in an exhibit at the Pro Football Hall of Fame as part of the Hall of Fans.
Ira Lieberfarb, known to many as "Ira from Staten Island," has been one of the most frequent callers on New York sports radio, talking Jets every day since 1993. A knowledgeable and passionate Jets fan, Ira attends all 20 games every season as well as training camp. He hasn't missed a Jets game (home or away) since 2005, and has been present for the opening of camp each year.
Jack Ransom, currently in his 55th year of attending Jets games, started supporting the Green and White when he was 11-years old, buying general admission tickets at the gates of The Polo Grounds in 1963. Of the 418 regular-season home games played by the Jets (not the Titans), Ransom has attended 403. He has also attended all home playoff games, including the 1968 AFL Championship Game, and credits sharing his Jets fandom with his wife and three sons as his greatest pleasure as a Jets fan.
Mary Sutton has been a Jets season ticket holder since 1965. Sutton lives for the Jets, having travelled to many games and organizational events (including London in 2015 for the Week Four matchup vs. the Dolphins, and even had a custom Jets vest made during a trip to Montana many years ago). Sutton shares her passion for the Green and White by giving unused game tickets to a local disabled boy who shares her enthusiasm for the Jets.
Frank West, a passionate long-time Jets fan, can almost never be found not wearing Green and White. A police detective, West works something Jets related into his attire even when on duty. West actively recruits NFL fans to become diehard Jets fans like himself. He competed on Food Network's Chopped representing the Jets, and after winning he offered to forego the 10k prize just to have a J-E-T-S chant air on the episode. West takes 50,000 pictures a year and organizes them to tell his story of the Jets season.
About the New York Jets Fan Hall of FameNew for the 2017 season, the New York Jets introduced the Jets Fan Hall of Fame to help recognize their fanbase and show appreciation. Fans within the tri-state area ages 18 and older submitted written statements of 150 words or less, in addition to photographs. Both self-nominations and third-party nominations were permitted. Jets Rewards members received 500 points for a submission. Jets personnel, including former players, selected the five inaugural New York Jets Fan Hall of Fame inductees.