The New York Jets were among the honorees at the 54th annual scholastic banquet held by Pop Warner Little Scholars, the nation's oldest youth football, cheer and dance organization, on May 23-24 at the Disney Yacht Club in Orlando, FL.
The Jets were recognized as the NFL Team of the Year and cornerback Kyle Wilson accepted the award for the team.
Other honorees were Dallas Cowboys owner Jerry Jones, Oakland Raiders defensive end LaMarr Woodley, three-time Olympic luger Erin Hamlin and National Football Foundation president and CEO Steve Hatchell.
The annual event honors the scholastic accomplishments of Pop Warner's All-American student athletes and recognizes notable professional athletes who serve as role models to Pop Warner's youth. Pop Warner is the only national youth sports organization that requires its participants to perform in the classroom before permitting them to play.
"Pop Warner is proud to honor nine thousand of our young participants as All-American Scholars in 2014, and grant more than $100,000 in scholarships," said Pop Warner executive director Jon Butler. "This is a weekend we look forward to all year as we celebrate the exceptional academic accomplishments of our scholar athletes nationwide. At Pop Warner, success in the classroom and the community is equally important as success on the field."
Jones accepted the Lifetime Achievement Award, given to an individual with a distinguished record of service to youth, community and humanity. Past recipients include Art McNally.
Woodley accepted the Pop Warner Inspiration to Youth Award, presented to an individual who has inspired the youth of today to become great achievers of tomorrow. Past recipients include Matt Forté, Julian Edelman, Wes Welker, Kurt Warner and Drew Bledsoe.
Hamlin accepted the Female Achievement Award, presented to a woman who has demonstrated remarkable strength of character and leadership in attaining achievements in her life that inspire others. Past honorees include Nancy Kerrigan, Pat Summitt, Summer Sanders, Natalie Coughlin, Paula Abdul and Kerry Strug.
Hatchell accepted the Warner Award, named after Glenn S. "Pop" Warner and presented to an individual who has achieved excellence in athletics, scholarship, and life's endeavors with integrity and humanity. Past honorees include DeMaurice Smith, Jerry Kurz, Pierre Garcon and Jonathan Kraft.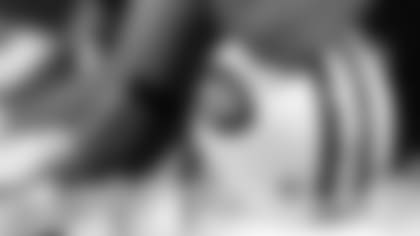 The New York Jets were honored with the NFL Team of the Year Award, presented annually to a team that has demonstrated commitment and support of Pop Warner both locally and nationally.
About Pop Warner Little Scholars Inc.
Founded in 1929 and headquartered in Langhorne, PA, Pop Warner Little Scholars is the world's oldest youth football, cheerleading and dance organization and the only youth sports organization that emphasizes academics as a prerequisite for participation. Currently there are organizations in 43 states, Scotland, Germany, Russia, Japan and Mexico. The NFLPA estimates that 70% of all current NFL players got their start in Pop Warner programs. For more information on Pop Warner and its programs visit popwarner.com and our Facebook page and follow us onTwitter.
New York Jets Announce $40,000 Donation to Newark Pop Warner Football League as part of their Heads Up Program!