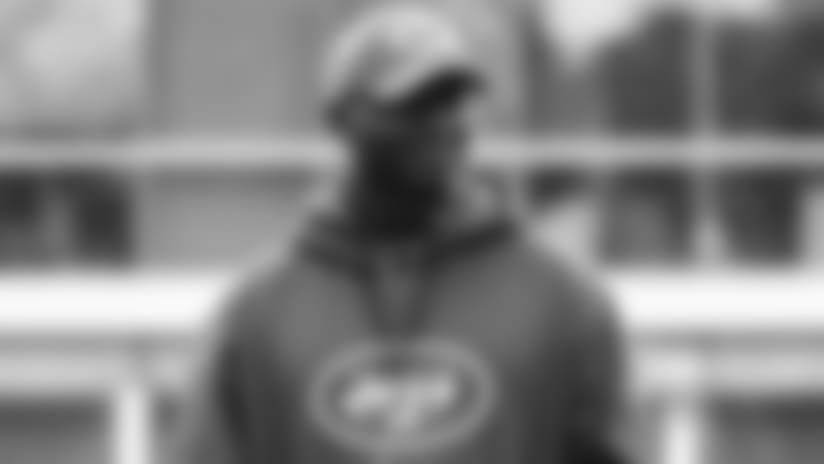 Following a 41-10 loss to the Bills, Jets head coach Todd Bowles said he's reevaluating "everything" heading into the bye week but doesn't plan on making any staff changes.
"I evaluate myself, I evaluate the staff and I evaluate the players," Bowles told reporters via conference call Monday. "I'll look at everything going into it, the coaches will look at everything going into it and we'll come out with the best scenario for us. That requires everything from everybody."
Bowles said the tape from Sunday's game in which the Jets yielded 451 yards to Matt Barkley and the Bills was as bad as he thought it was. With that being said, the fourth-year head coach believes the players in the locker room will stay together and right the ship down the stretch.  
"We stock it up, we own it. We have to own it and have a week to live with it," Bowles said. "They get some time off, make sure they rest up and get healthy. We are going to come back and try to win six games one at a time and see who wants to play."
In his first start of 2018, Jets quarterback Josh McCown couldn't find a rhythm after a good week of practice as the offense totaled 199 yards against the league's No. 3 defense. The unit played from behind for all four quarters and McCown completed 17 of his 34 passes for 135 yards and two interceptions. Moving forward, the 16th-year veteran said the players need to have a renewed energy upon returning from their time off.
"That's the main thing," he said. "The belief stays the same, you continue to work and don't let the way that this one unfolded turn into another one. That's really the key and that's what obviously what the goal will be Monday when we come back."
McCown understands the fans' frustration as the Green & White are amidst a four-game slide in which the team is averaging 10.8 points per game and 237.8 yards a contest.
"Imagine if it's your job, how much more upset you are," the 39-year-old signal caller said. "I think that's the case for us, I think that's what I would say. We feel the same way. We're probably even more so then them because it's our livelihood and this is the game that we love. So, when you go out and play like that, we're upset about that and it's unacceptable. We want to find a way to make it different, that's the main thing."
Defensive tackle Steve McLendon, one of five team captains, believes the coaching staff continues to put the players in the best position to win games, but the players aren't doing their jobs.
"Todd is not on the field playing, the coaches aren't on the field playing. It's the players," McLendon said. "We can't point fingers at them when they give us the answers to the test. We just have to go out there, capitalize and do the necessary things that'll put us in the situation to win."