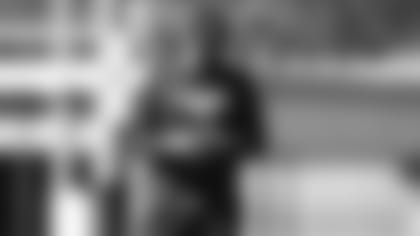 Adam Gase made it clear Monday that his role as general manager will be interim, echoing Jets CEO Christopher Johnson's statements that the structure of the team will not change.
"Whoever is getting hired is going to have the same role — control of the roster, control of the 53," Gase told reporters. "I will coach the football team. That's what I'm going to do. Nothing is changing in that structure."
Last week, Johnson dismissed Mike Macccagnan after taking a "deep dive into the organization." While stressing he wanted a good give-and-take between his GM and head coach, Johnson also talked of qualities he was looking in the former including the person being "a great strategic thinker, a great manager, a communicator and someone who can collaborate well with the building." Gase said Johnson informed him of the Maccagnan news with a phone call and that he was surprised.
The Jets start Phase 3 of their offseason program Tuesday. Gase, who has already overseen a few transactions including a trade of ILB Darron Lee and Monday's release of TE Jordan Leggett, will be able to coach the Jets in team situations (offense vs. defense) for the first time.
"He's the owner. In this business, [stuff] like that happens all the time," Gase said in reference to Johnson's decision to relive Maccagnan of his duties. "It happened to me last year. That's what it is. I work for him. We're aligned as the head coach and the GM both report to the owner. That's the way it is."