Entering free agency with two quarterbacks who had a combined four starts in three seasons, Jets GM Mike Maccagnan scoured the market and found the right fit for his team in veteran Josh McCown.
"We vetted all quarterbacks, I don't think we ruled anybody out," he told reporters during a Friday conference call. "When it was all said and done, I think Josh fit from a system standpoint for what we do. From our standpoint, we focused on the player we thought would be best for us and Josh was the one that we thought brought a lot of things to the table. We're very happy with the opportunity to add him to our group."
A veteran of 14 NFL seasons, McCown most recently played with the Browns from 2015-16 while making 11 starts and completing 60% of his passes with 18 TDs and 10 INTs. The 37-year-old, who is familiar with Jets QB coach Jeremy Bates from their days together in Chicago, joins a stable that also includes Bryce Petty and Christian Hackenberg.
"They're both young players. We're excited to see those guys get back in here for the offseason program and see how they do," Maccagnan said. "We'd like to see both of them make progress and eventually get on the field and play. We'll see how that plays itself out here going forward, but we're definitely excited about the young guys and pairing them with Josh. We'll see how it plays itself out, but all three of those guys have opportunities in the offseason and training camp to go out there to show where they're at and how they've developed."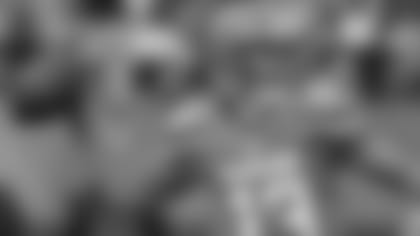 Maccagnan, who holds the No. 6 overall selection in the upcoming Draft and four picks in the first three rounds, did not rule out adding another quarterback in April.
"I think going into this thing, our plan is to basically find the best group of quarterbacks from that standpoint. We've obviously made a move in pro free agency," he said. "There's still the college draft and like I said earlier, all options are on the table at the quarterback position going forward. With any player on this team, they're going to have to earn their spot on the roster and I think Todd (Bowles) would echo that same thought."
The third-year general manager, who said that it's unlikely the Jets will add another veteran quarterback, added that Bowles will determine who is the team's starting signal caller.
"Those kind of questions, I'll defer to Todd," he said. "Our focus was to try and find the best fit for the quarterback to bring into the organization, but I think Todd will comment on that going forward."
Top Photos of the Veteran QB During is NFL Career