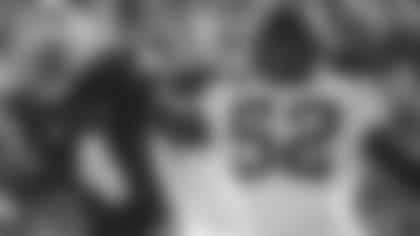 After spending their first three picks today on offense, the Jets went to the defensive side in Round 5, selecting inside linebacker Jeremiah George of Iowa State with the 154th overall pick of the 2014 NFL Draft.
George (5'11", 234) was a tackling machine for the Cyclones, posting double-digit tackles in seven consecutive games, with a season-high 18 at Baylor. He finished his senior season with a career-high and Big 12-leading 133 tackles, including 12 tackles for loss and 3½ sacks. He also forced three fumbles and intercepted a pair of passes.
After the season George took home consensus All-Big 12 first-team honors and the team MVP award. At the NFL Combine he posted a 4.91-second time in the 40 and was tied for third among all linebackers this year with 28 reps in the 225-pound benchpress.
George is the eighth ISU player drafted by the Jets and the first since DT James Reed came aboard in the seventh round in 2001.
We have five more choices in Rounds 6-7 and will start a new story for them.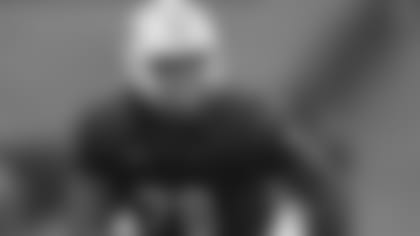 4C. Dakota Dozier, G, Furman
The Jets finished up their fourth-round drafting by selecting offensive lineman Dakota Dozier from Furman with our third pick of the round and our first compensatory pick of this draft.
Dozier (6'4", 313) was the Paladins' starting left tackle for 42 games in the last four years before starting two games at guard in the playoffs and the East-West game. He was a team captain as a redshirt senior this past season and was named to the FCS All-America first team by The Associated Press and to the All-Southern Conference first team. He was also named one of two Athletes of the Year at the Greenville, SC, school. He was called a "pancake machine" by one personnel analyst and rose up to Furman's better competition such as LSU.
Dozier, who may move inside to guard with us, has an appropriately descriptive Twitter handle: @BullDozier78
We will update this story once more with our fifth-round pick, 154th overall, then will start a new story for our five choices in Rounds 6-7.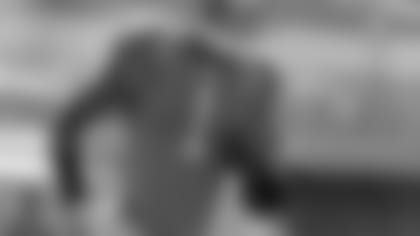 Our second selection of the fourth round was also our second wide receiver and our second player with an NBA first name of Round 4 — UCLA wideout Shaq Evans. We took him with our own selection in the fourth round, 115th overall.
Evans (6'1", 213) caught at least one pass in each of his last 28 games for the Bruins and led them in receptions the last two seasons. He began his career at Notre Dame but played there for only the 2009 season before transferring to UCLA for his last three seasons after sitting out '10. In his four seasons of college ball he had 133 receptions for 1,956 yards (14.7-yard average) and 14 TDs.
We have one more pick in Round 4, our first compensatory pick of the draft at No. 137. Then we have one selection in the fifth round at 154.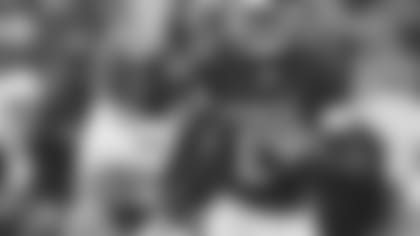 4A. Jalen Saunders, WR, Oklahoma
The Green & White's day three draft blitz began with our selection of WR Jalen Saunders of Oklahoma with the fourth selection of Round 4, which is the 104th of the draft that came to us last year in the trade of CB Darrelle Revis to Tampa Bay.
Saunders (5'9", 165) had 203 receptions for 3,085 yards (15.2-yard average), 26 receiving touchdowns and two rushing TDs in his four-year career that started at Fresno State in 2010 and '11 and finished with the Sooners in 2012 and '13.
He also had three punt-return touchdowns and a 15.4-yard return average on 25 returns his last two seasons with Oklahoma, and his one OU kickoff return went for 55 yards.
Saunders is the 11th draft choice from Oklahoma in our history, the first since CB Derrick Strait in the third round in 2004, and the first Sooners WR taken.
And it's coincidental but Saunders is the first 104th pick in our history since 1997, when we picked a RB and kick returner who had a short but exceptional career with us in Leon Johnson out of North Carolina.