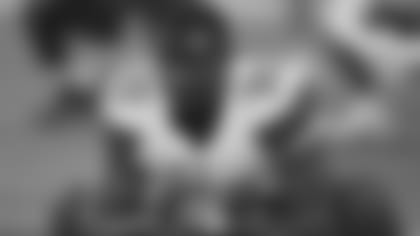 The Jets have claimed CB Montrel Meander on waivers.
Meander spent the majority of last season with the Browns, the team that signed him as an undrafted free agent in 2018. The 6'2", 215-pounder was with Cleveland's practice squad for the first 12 weeks of the year before he finished the season with the Raiders.
Following a brief stint at the University of Texas, Meander played two seasons at Grambling State. As a senior in '17, he played in 13 games and totaled 49 tackles, two interceptions and two pass defenses.