On the Right PathWith two games remaining in the 2017 season, the Jets are 5-9 and will miss the playoffs for a seventh consecutive season. But they've been a competitive bunch throughout, displaying progress in multiple areas and pushing some of the NFL's elite teams to the wire. Following his team's 31-19 loss to the Saints in Week 15, head coach Todd Bowles talked about progress and the confidence he has in the Green & White turning the corner.
"They are going to keep fighting. Obviously, this is going to turn. I believe that we have a good core group," Bowles said. "We just need to eliminate some of the mistakes and some of the situational football things, and we will be okay."
Need MoreDespite a season-high three-takeaway performance against the Saints, the gritty Jets defense was left wanting more. They'll take aim Sunday at a Philip Rivers-led LA offense that ranks No. 3 passing.
"In this league, it's not enough just to hang in there and at the end you still come up short," said CB Morris Claiborne. "That's the tough thing about it. Just hanging in there in this league is not enough."
Start No. 2After backing up Josh McCown for 12 games, Bryce Petty will make his second consecutive start. He completed 49% of his throws against the Saints and had a pair of interceptions but displayed his long-ball accuracy on completions to Eli McGuire and Chad Hansen.
"We've made so many strides," Petty said. "I knew exactly where I wanted to go with the ball and I'm seeing the field, seeing the coverage, and that's very positive."
The Jets rushed for 124 yards last week, averaging 4.4 yards an attempt. They could have matchup advantages on the ground because LA is No. 31 in the league in terms of yards allowed per rush (4.8). And with a balanced approach, Petty has the potential to find more space in the passing game.
"He has to get his footwork down a little bit, but I thought he played with confidence," Bowles said. "He missed some throws. He just has to settle himself down, but I think he'll get better going forward this week."
Banged-Up BoltsWhile the Jets remain relatively healthy, the Chargers are black and (powdered) blue. Impressive rookie TE Hunter Henry (kidney) along with LB Denzel Perryman (hamstring) and DT Corey Liuget (knee) are all expected to be out of the lineup and reserve RB Austin Ekeler is dealing with a broken left hand. Both WR Keenan Allen (back) and S Adrian Phillips (ankle) will probably play through their ailments and starting tackles Russell Okung (groin) and Joe Barksdale (foot) are day to day. If Henry (45-579-4TD) is inactive, the Chargers will rely on 37-year-old Antonio Gates and former Jet Jeff Cumberland to step up at tight end.
"Injuries in the NFL happen — it's a next-man-up mentality," said Chargers head coach Anthony Lynn, who served as the Jets RB coach from 2009-14. "And sometimes when the next man steps up at this point in the season, it's not necessarily an upgrade, but they're fresh. When the starters have been playing 14-15 weeks and a guy comes in fresh, he can take advantage of some things."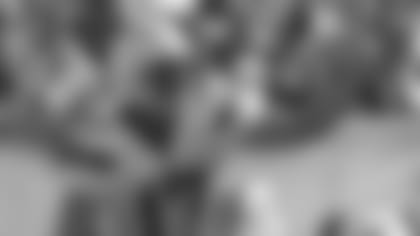 Home CookingStill in the playoff hunt, the 7-7 Chargers have difference makers on both sides of the ball. Joey Bosa (11.5) and Melvin Ingram (10.0) have combined for 21.5 sacks and form one of the NFL's top pass-rushing duos. The defense gets after the football, tying for fourth with 16 interceptions. Rivers can sling it and he needs just 162 yards Sunday to reach 4,000 yards passing for the fifth consecutive year and ninth time in 10 seasons. Melvin Gordon is a powerful back who needs 69 yards to reach the 1,000-yard mark for the first time and he's combined to total 11 touchdowns. Allen is a consistent force who currently ranks fourth in the league with 1,197 yards receiving.
But the Jets are 4-3 at home and the Bolts have won just one of their three early kickoffs on the East Coast. Last week, the Chargers blinked on the big stage and now they have to win out and get some help to earn a playoff spot. Lynn has done a fantastic job with his squad all year, helping his team manage a move and then getting them to rebound from an 0-4 start. The Jets have a wonderful opportunity to play spoiler though, sending the Chargers back to LA with some coal in their stocking.