The Jets might be the NFL's Rodney Dangerfield. They just don't get a lot of respect.
Recently Las Vegas Sportsbook CG Technologies, formerly known as Cantor Gaming, publicized point spreads on every NFL game of the 2014 season through Week 16. The Jets were listed as favorites in three of those 15 contests as odds were not provided for Week 17 because playoff races could be decided by then.
So a Jets team that finished .500 last year and inarguably improved in the offseason is listed as an underdog in 80 percent of its games? We don't pay attention much to the trends in the Sin City, but we print this to give you an idea of public perception of the Green & White. (It should be noted that most sportsbooks have the Jets under/over total wins listed at 7.)
Let's take a look at Vegas' week-by-week numbers on the Jets as June approaches.
New York Jets vs. Oakland Raiders
Jets 4.5-Point Favorite: The Raiders won one road game in 2013 and West Coast clubs notoriously struggle with those early East Coast starts. Former Texans QB Matt Schaub has a few months to get comfortable before facing the vaunted Jets' front.
New York Jets @ Green Bay Packers
Jets 8.5-Point Underdog: Aaron Rodgers is probably the most talented player in football and it looks like the Pack will be the prohibitive favorite in its home opener. The Pack finished just 4-3-1 at Lambeau Field in 2013 and yielded 26.8 points per contest.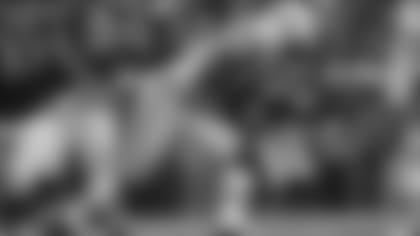 Chicago Bears @ New York Jets
Pick 'Em: Last season, the Bears were 30th in points allowed at 29.9 points per game. But Jay Cutler has a plethora of weapons and the new-look Jets secondary is going to be challenged by Brandon Marshall, Alshon Jeffery and company.
New York Jets vs. Detroit Lions
Jets 1-Point Underdog: Somewhat of a head scratcher. The Jets went 6-2 at home last year while the Lions went just 3-5 away from Motown. After a short week to prepare for the Green & White, we will see a meeting of rookies as TE Eric Ebron and S Calvin Pryor try to make their presences felt.
New York Jets @ San Diego Chargers
Jets 4-Point Underdog: After a surprise playoff entry in Mike McCoy's first season as head coach, the Bolts would like to get more pressure with a healthy Dwight Freeney and intriguing rookie Jeremiah Attaochu. This is the start of an imposing three-game stretch for Rex Ryan's crew.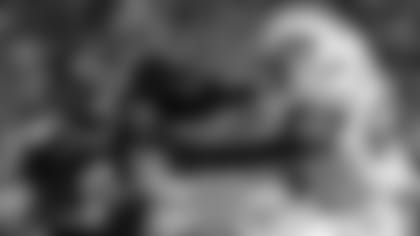 New York Jets vs. Denver Broncos
Jets 6-Point Underdog: The last time the Broncos visited MetLife Stadium? They were beaten up and bruised in a 43-8 shellacking at the hands of the Seahawks in Super Bowl XLVIII. Eric Decker gets a shot at his former 'mates. It is always fun to watch the chess match between Rex Ryan and Peyton Manning.
New York Jets @ New England Patriots
Jets 7.5-Point Underdog: Facing Manning and then Tom Brady in a span of four days is quite the obstacle. Still, the Jets had every chance to beat the Patriots on a September Thursday night at Gillette last year.
New York Jets vs. Buffalo Bills
Jets 2.5-Point Favorite: The Jets have won their past four home games vs. the Bills. They also get 10 days to prepare for a divisional opponent they are quite familiar with. Both clubs have high hopes for second-year signal callers Geno Smith and EJ Manuel.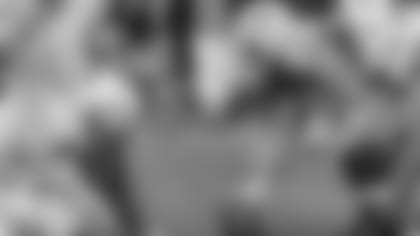 New York Jets @ Kansas City Chiefs
Jets 6-Point Underdog: Looking forward to quite possibly the best rush defense in the NFL testing itself against the dynamo that is Jamaal Charles. The Chiefs RB is more than just a one-trick pony as he combined for nearly 2,000 yards (1,289 rushing & 693 receiving) of total offense and combined for 19 TDs in 2013.
New York Jets vs. Pittsburgh Steelers
Jets 2-Point Underdog: The Steelers are always a threat with Big Ben Roethlisberger slinging the rock. But they are in transition mode on defense, hoping first-round OLB Ryan Shazier and second-round DL Stephon Tuitt can come right in and make immediate impacts.
New York Jets @ Buffalo Bills
Jets 2.5-Point Underdog: In a matchup to watch, new Jets RT Breno Giacomini will lock horns with Bills DE Mario Williams. The Bills have surrounded EJ Manuel with a bunch of speedsters including Sammy Watkins, and their O-line will be one of the biggest in the league.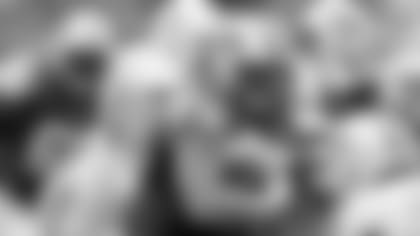 New York Jets vs. Miami Dolphins
Jets 1-Point Favorite: The series has been split between the two rivals the past four seasons and the visiting team has won the last four meetings.
New York Jets @ Minnesota Vikings
Jets 2-Point Underdog: A trip to Minnesota in December could mean treacherous weather and the Vikings were a respectable 5-3 at home last season. Will it be Teddy Bridgewater's time in the Land of the 10,000 Lakes by the time Eric Decker returns to his old college stomping grounds?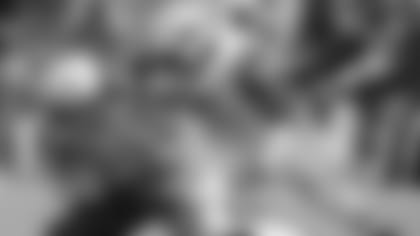 New York Jets @ Tennessee Titans
Jets 1.5-Point Underdog: The Titans are the only team that hosts the Jets in 2014 that finished under. 500 at home in 2013 (3-5). Chris Johnson has circled this one on his calendar, telling reporters this offseason that he "can't wait" for this contest.
New York Jets vs. New England Patriots
Jets 3-Point Underdog: No love lost. Bill Belichick and Tom Brady in town for a pre-Christmas gathering. No presents expected to be exchanged.