October is Domestic Awareness Month and the New York Jets have partnered up with the Jersey Battered Women's Services (JBWS) and the One Love Foundation to participate in two very important events.
The Atlantic Health Jets Women's Organization (AHJWO) visited the Jersey Battered Women's Services emergency safe house on Tuesday, preparing new and donated designer handbags for the silent auction fundraiser called the "Old Bags Luncheon."
AHJWO members sorted, stuffed and photographed bags and assembled goodie bags for the event. The mission of JBWS is the prevention of domestic violence through the protection and empowerment of the victim, the rehabilitation of family members, the advocacy of social reform to prevent partner violence, and the education of the public about domestic violence and its consequences. Their vision is to create a community-wide culture that refuses to tolerate the presence of any form of family or partner violence.
The Jets will host a One Love Escalation Workshop at the team's Atlantic Health Training Center on October 25, featuring a powerful, emotionally-engaging 90-minute film-based workshop that educates communities about relationship violence.  The One Love Foundation was established in 2010 to honor Yeardley Love, a University of Virginia student who was beaten to death by her ex-boyfriend just weeks before their graduation. One Love honors Yeardley by working with young people across the country to raise awareness about the warning signs of abuse and activate communities to work to change the statistics around relationship violence.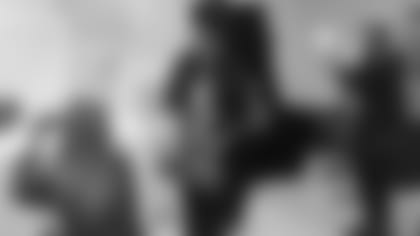 By clicking here, adult representatives (coaches, athletic directors and educators) and students (teams, athletic captains and leaders) can register for the workshop. The attendees will watch the escalation film in our team auditorium and break into group discussion in hopes the message and movement can be brought back to their schools. 
In addition to these domestic violence outreach activities, the AHJWO  has partnered with Deirdre's House since 2008 in their Adopt-A-Child program for the holidays. AHJWO members provide gifts for the holidays to families served by Deidre's house. Approximately 40 children each year receive gifts through this program. Deirdre's House is the Center in Morris County for child victims of abuse and/or neglect and for children that have witnessed domestic violence. Established in 1994, Deirdre's House is the only site in Morris County where a child victim can be interviewed and digitally recorded by law enforcement, medically examined and treated by a pediatric abuse specialist, prepared for trial, and clinically counseled in English or Spanish----all under one roof. As a nationally accredited Child Advocacy Center (CAC), Deirdre's House provides a comprehensive multidisciplinary team response to allegations of child abuse in a dedicated, safe, secure, child friendly setting.