Petty's Quarter Begins: **The time is now for Bryce Petty. Late Monday night, Todd Bowles announced that Petty would start the Jets' final four games. Petty has received starter reps at practice the last few weeks, so the Jets think he will be more comfortable and they will see how he progresses down the stretch. Petty, who admitted to pressing when he relived Ryan Fitzpatrick against the Colts, intends on capitalizing on his opportunity. He will try to get his feet in sync with his mind, go through progressions quickly and deliver on target.
"I think it's just trying to take the same mentality I've always had, which is just control what you can control," Petty said. "That's my preparation and my work coming in every day who I am in this locker room and as a teammate. I know I sound like a broken record, but the rest really will take care of itself. Put your best foot forward. Give it a go with all God's given you and give it to Him."
"He looks like he has a good command of what Chan (Gailey) is trying to do. He's athletic, he can keep plays alive with his legs," said 49ers head coach Chip Kelly of Petty. "We liked him coming out. I know he's talented and he does have the arm talent to play in the National Football League. It's just that there's a short kind of sample size of exactly how he's fitting in to what Chan is trying to do with him."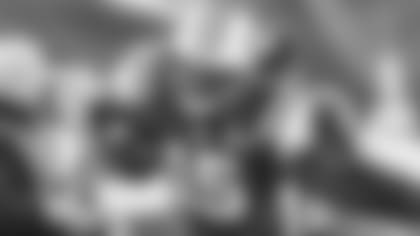 Staying Together: Despite the Jets' 3-9 record, star WR Brandon Marshall says the team is taking a professional approach and has not come unglued.
'We've had some tough conversations, we've held each other accountable," Marshall said. "But we're still together and that's promising."
Change at Center: It appears likely that Petty's center Sunday will be Wesley Johnson. Seven-time Pro Bowler Nick Mangold re-aggravated an ankle injury against the Colts and he did not practice Wednesday. The 6'5", 297-pound Johnson has started four games at center for the Green & White this season including Petty's first career start in Week 10 against the Rams. The two have to be in sync this week, calling our protections and getting the offense set up before the snap.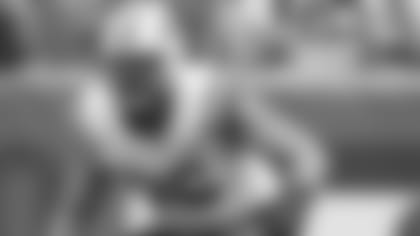 Tackling a Milestone: David Harris will almost assuredly move into second place on the franchise's all-time tackles list on Sunday. Harris needs seven stops to surpass Mo Lewis (1,231) and then only Kyle Clifton (1,471) will stand above him . Harris, who leads the team with 77 stops including 58 solos, is well on his way to top the 100-tackle mark for the ninth time in 10 seasons.
Youthful Ride: Two weeks ago, Robby Anderson look a fumble in the first half against the Patriots. Then on Monday night, the blazing target had a couple of clear drops against the Colts. But Anderson's progress has been continually on display as well. Over the last four weeks, Anderson has led the Jets with nine receptions for 164 yards. The Temple product currently ranks seventh amongst all rookie wideouts and first among undrafted wide receivers with 28 receptions for 365 yards.