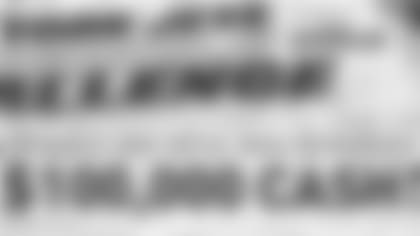 ](http://www.jetsschedulechallenge.com/)
The New York Jets 2016 Schedule Challenge Powered by JetBlue is back!
If you want to win $100,000 cash, all you need to do is correctly predict the 2016 Jets schedule.
Enter the challenge by completing the on-line registration form and submitting your prediction of the 2016 New York Jets Schedule.
Check back after the NFL schedule is announced in April to view your results and the standings. If you correctly predict the exact order of all 16 games and the BYE Week, you could win the $100,000 cash prize.
The person who correctly predicts the most games will win two tickets to every 2016 Jets regular-season home game courtesy of JetBlue.