New York Jets Flight Crew Cheerleader Jessica is representing the Jets as a member of this year's Pro Bowl Cheerleaders. Here is the first of several blogs she is filing from Honolulu:
Aloha, Jets fans! It's Jessica and I am writing to you from the beautiful island of Oahu, Hawaii.
I'd like to start off by saying I am so excited to be here and I am so grateful to be representing the Flight Crew, the New York Jets and the NFL at the 2012 Pro Bowl.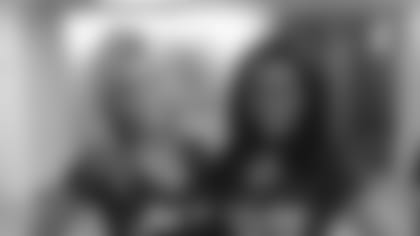 My flight left on Monday, Jan. 23, but was 2½ hours delayed because of fog so I arrived at the hotel later in the evening. I immediately checked in and found my room and was very eager to find out who my roommate was going to be for the week. I am so excited that my roommate is Ally from the Dallas Cowboys Cheerleaders. We are getting along great and I'm looking forward to sharing this experience with her.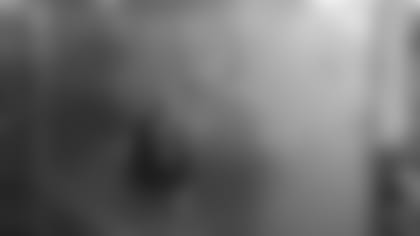 Even though we are working really hard from morning until late evening, I am having such a blast. After rehearsal yesterday, we broke for dinner and returned to take our team picture on the rocks by the pool, before continuing with rehearsal until late evening. The picture is going to look great — it was so amazing to see all of our team colors in one picture. I cannot wait to see the selected photo.
At rehearsals, we've been working on our choreography for gameday, including a special routine that we will be performing for halftime, which will be televised so make sure you tune in to watch the game and keep an eye out for the Pro Bowl Cheerleaders.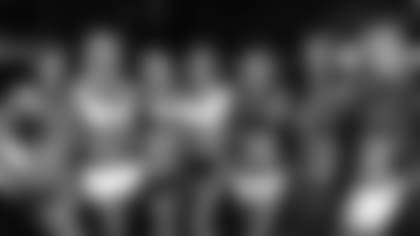 I cannot wait to see what the rest of the week will bring! For any JETS Fans here in Hawaii, I look forward to meeting you at one of the events scheduled for Pro Bowl Week. Keep checking newyorkjets.com for more blogs from my time here in Hawaii.