Earlier this month, the Jets added Morris Claiborne to their secondary and Dallas Cowboys head coach Jason Garrett is happy for the 2012 sixth overall pick.
"Mo is a really, really good person and he's a good football player," Garrett said at the NFL Annual League Meeting. "There's a reason we drafted him as high as we did. He's done a good job bouncing back from injuries and playing at a high level. But we all know the nature of the National Football League and that business is a part of the game."
After periodically battling injuries throughout his six-year career, Garrett believes Claiborne played his best ball in 2016. In eight games last season, the LSU product allowed a 63.0 passer rating and limited opposing receivers to a 51.9% catch rate, which ranked 9th and 11th amongst CBs. The biggest question regarding Claiborne is durability, but general manager Mike Maccagnan told the media last week that the training staff conducted a physical before he signed.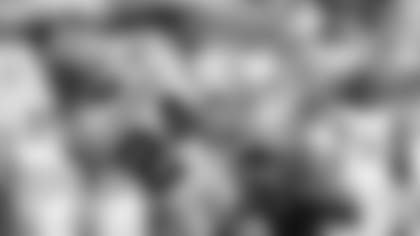 "They're getting an athlete that was good enough to be selected sixth overall in his draft class," ESPN's Ed Werder said. "And a cornerback that at the time the Cowboys picked him, they said he had the highest draft grade for a cornerback they ever applied to anybody since Deion Sanders."
Maccagnan targeted the 5'11", 192-pound Claiborne in free agency because he fits Jets' defensive scheme well because of his man coverage skills, something head coach Todd Bowles reaffirmed. Werder believes the highly touted college prospect could flourish with a change of scenery and a new scheme.
"He can certainly respond favorably to be coached differently," Werder said. "Maybe he'll be a better system fit for Todd Bowles than he was for Rod Marinelli. Marinelli doesn't put a lot of pressure on the corners, he tries to win the game up front. So it'll be interesting to see how Todd uses him and what level of productivity he gets out of him."