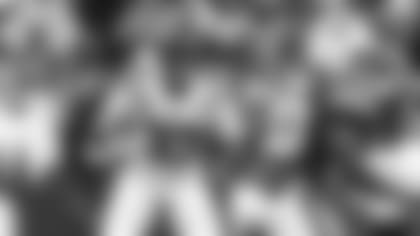 Jamal Adams said the Jets were approaching their season finale in Buffalo as a playoff game. The defense held the Bills to 6 points and forced three turnovers in the Jets' 13-6 win in Orchard Park, NY, on Sunday.
"The main goal was to be in the playoffs and obviously that didn't happen," Adams said. "This game right here was the start of our next season. It's confidence carrying over into the off-season. Everybody is going to be watching the playoffs and we're going to have a bad taste in our mouths, but it's just going to feed us."
James Burgess registered his first-career interception in the second quarter that put the Jets on Buffalo's 43-yard line. Jordan Jenkins had his first of two sacks on Buffalo's next drive. In the third quarter, Jenkins forced a fumble on his first sack, which was recovered by Tarell Basham.
"It's our goal to show what kind of defense we are -- bend don't break," Jenkins said. "We let a couple of plays hit us, but at the end of the day we're going to finish strong. Cause some turnovers, hit some people in the backfield and find a way to set up the offense in a good place to score."
The Jets, however, did not score points off their first two turnovers, but capitalized on the final takeaway. Arthur Maulet's first-career interception set the offense up on the Jets' 45-yard line with 3:12 remaining in regulation. Six plays later, Sam Ficken's 47-yard field goal gave the Jets a 13-3 lead.
Asked to describe the defense from start to finish this season, Adams said: "A lot of heart. A lot of effort. A lot of energy. Guys that just want to fly around and make plays."
The Jets allowed the Bills 271 yards of total offense. Starting QB Josh Allen was pulled after two series. Adams, who needed 1.5 sacks to tie Adrian Wilson's NFL-record of 8 sacks by a defensive back, fell short.
"Honestly to be real with you, since I was hurt, I wasn't the same," Adams said. "I was battling, every day, just to be out there with my brothers. Obviously, I fell short, but there's going to be plenty of opportunity. But I had to say that to give myself confidence out there and to do it. And if I did, I did. But it wasn't meant to be."
The Jets' defensive performance in Week 17 was a microcosm of their season — bend but don't break. The Bills scored in two of their five possessions in Jets territory and were kept out of the end zone. The Jets, who entered the season finale with the NFL's No. 7 defense, closed the season 6-2 after starting 1-7 despite being riddled with injury.
"Through all the adversity as a team, especially as a defense, losing a guy of guys, it shows what type of character we have as a defense, sticking together," Adams said. "Always having that next man up mentality."